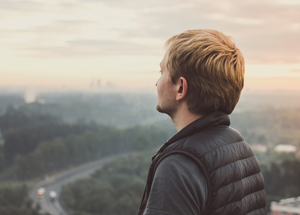 Editor's note: Lovefraud received the following email from a reader whom we'll call "Jesse."
I'm so saddened by the events from the past 5 months it pains me to relive them.
I'm just trying to move on.
I saw someone I know but really wasn't close to her. We saw each other a few times in the past 20 years, just a hello she was always smiling and happy, shy.
My close friends knew her also but not close either.
So we went out one afternoon to catch up on our lives since we knew each other.
Funny looking back how our lives were exactly the same, or so I was being "mirrored" well. Quickly we were in Love. She was living at her parents, sleeping on the couch.
No real job. So I moved her in, she rushed us engaged in 2 months.
Father was so happy had tears, saying, "I'm so Happy my daughter finally found a great man, so nice to her not like the trash she's been with."
Told of horrors of past guy of 7 years and how awful he was to her. Mother was happy also but was a quiet type.
Well I started seeing things pretty soon but put them aside.
Ferocious jealousy and paranoid of ANY of my female friends,
She told of how she has no trust of women, cause her Ex husband was caught screwing her best friend while she was working 2 jobs to support the family.
I bought that one.
Had me block #'s.
And remove women on FB, which I tried to tell her I've been talking with these people for years, there's nothing I wanted from them if I did we wouldn't have met.
And most lived thousand miles away!
The list went on and on.
Well about 3 months in I just knew there was something not right and told her, "You have a whole alternate life behind my back."
I figured she's doing drugs. No honey, NO WAY. I love you, you're my soul mate and I'm not cheating on you or doing drugs! I despise druggies and cheaters!
Well another month and I just knew.
I got her phone records………
WOW! I was in shock!
Needless to say she just denied any and all stuff.
I had enough.
I took her phone, dialed her Ex's #.
He had no problem telling me he's been doing her, behind my back AND"¦ behind his new GF's back!
Well big relief to me, I thought I was going crazy!
So she sat there for 5 mins. As he told of her doing drugs, cheating not only on me, but when they were together, how she did to him also, fighting and being on websites picking up guys.
All along never said a word, just sat shaking her head back and forth.
Well as soon as I hung up, IMMEDIATELY she tried lying to me saying, "He's just saying all that so I will go back with him he still loves me."
Anyway the whole story you just read? It was ALL LIES!
She never was at parents', was with other man days before meeting me & was texting, pics, phone calls and cheating since Day One!
And Dad? Well now I see where she got it from, because he is also a psychopath.
Charming me since day one also.
There's so much more between the beginning & end of this that if I were to take the time to write it, it would make a series.
Picking up the pieces is hard and it's only been 1 1/2 Weeks.
She's living at the Ex's as a mistress behind the other woman's back. He doesn't care about her or himself I would gather, I'm just happy I got out and figured it all out as fast as I did.
Lesson: Don't have complete trust in NO ONE no matter how many years you know them. Until you live with someone you never know who they are when the doors are closed.
She hid her crazy for a short time. Most are smarter. Her downfall was not working and me buying her a phone on my contract.
I never had any idea what was going on until I checked.
I also got checked immediately for STD's. Explaining to Dr. Why I wanted std check.
Dr. Told me: RUN! Don't look back, You dodged a bullet and stay away.
(bi polar&sociopath)
Is Incurable and is a babysitting job from hell, you don't wanna have. She was so helpful explaining her story of what she has dealt with on the subject.
"It was a whirlwind romance that felt perfect!"
It was all a Lie.