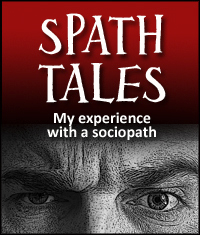 Editor's note: Lovefraud received the following story from a reader whom we'll call "Claudette."
Met online. He was a perfect gentleman. We had several dates until he started talking about mind, body and spirit (which meant sex to him) and I mentioned I do not have sex just to be having sex. That night he says let's be boyfriend and girlfriend. So we did become BF and GF.
I assumed (stupid me) that he would take his dating profile down since now in a committed relationship. I took mine down and never looked again, until one day my GF called me and told me that she was just matched (online dating site) with him. AND that he was currently online searching.
Of, course I called him and he told me some bull story. He says he will take it down and not go on it again.
The very next day I see him back online searching. I texted him and he told me he was in a meeting and his profile was probably hacked and swore it was not him. Well, all this told me to beware.
Then I found two other online dating profiles of him on a different dating site. When confronted he told me that he gave a friend of his permission to open those accounts. He originally told me that a friend of his opened up the account that WE met on … that alone was weird.
All his dating profiles had different information about his age, birthday, children, living at home or away and the age range of whom he was looking for. His age went from 58 – 62 and he is really 68.
He lied about his birthday … what happened was he kept changing the birthday on his dating profile. What he originally told me was false and then I saw online that his birthday was different than what he told me … then two weeks later that SAME profile is now showing yet again another birthday … When confronted about his birthday(s) he insisted again on one of the birthday dates he told me … upon investigation I found his REAL birthday and age … 68.
Then he played on my sympathy one night and told me his sister died. (I still do not know if this is true.) Probably a ploy to get me in the sympathy sack, which he did.
While he was back home for the funeral I saw him searching the online dating sites. While still away, and just after sending me a happy Valentine text, he was again online searching. When asked he said "not me," I am grieving and why would I be online searching?
Finally I found him on two polyamory sites (friends with benefits). I saw that he joined those site while we were supposedly together. I saw that while we were together, he joined the sexy singles group on Valentines Day. And many other single, awakening type sites.
He was doing this up to the last minute of our relationship … AND STILL LYING about it all. He finally said I DON'T KNOW HOW TO LOVE, started crying and tried to work on my sympathy. He finally looked at me and said, "so, I guess this is it." … He actually was totally busted on all accounts. He barely showed remorse and all he could do was ask, "how did you get all this information?" (I'll never tell.)
He called and texted me for one day after I walked away … the last text stating, "trust will make it right." I find it interesting that he rarely used the "I" pronoun meaning "trust I will make it right." So texts remained very convoluted.
What is REALLY disheartening is that a short documentary was made about this man. How wonderful he is and what a service to his community he is doing. NOW he states they are making a movie about him … if this is true then no one knows what a fraud and fake and liar he really is. AND maybe he is taking his sickness way too far, getting investors to invest in his greatness. Again maybe the movie is a lie too. Who will really know? I wish they could be warned about him.
He claims that his parent had a PhD in LOVE, and that is who he learned from. He stated his father is deceased and I think his father would be rolling over in his grave if THIS is what he learned from them.