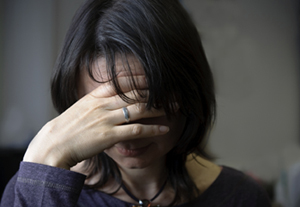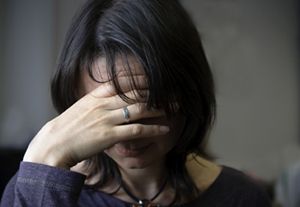 Most of you who come to Lovefraud are here because you suspect, or have concluded, that your partner is a sociopath.
You are shocked, traumatized, betrayed, disappointed, angry.
You may know, on an intellectual level, that you need to end the relationship, but you may find it hard to take the steps to do it.
Or, you have already ended the relationship and are working to maintain No Contact with the individual, even as he or she pleads, cries or threatens, trying to draw you back into the web.
Whatever your circumstances, you feel terrible. Your emotions range from grief to sadness to disappointment to fear to anger to hatred. Internally, you're a churning hot mess, and you want an answer to the question:
How long am I going to feel like this?
Recovery from any breakup is hard
Any time a relationship ends, recovery can be painful and difficult. You feel bad, and you don't want to feel bad.
Jennifer Kromberg, PsyD, wrote a short article on PsychologyToday.com identifying five fallacies that people often believe after a relationship has ended. They are:
Myth #1: If the breakup was for the best, you shouldn't be sad
Myth #2: If your ex was a jerk, you won't miss him
Myth #3: If you miss him, it means you should be together
Myth #4: You need to stop being sad and get over it
Myth #5: Getting over it will happen quickly
The psychologist explains why these ideas are not true. Please read what she says:
5 myths of recovery after your break up, on PsychologyToday.com.
Now, consider this: The psychologist is addressing relationship breakups involving normal people, not sociopaths. If you've been involved with a sociopath, the situation is magnified.
The mega-relationship with a sociopath
Everything about being romantically involved with a sociopath is more intense. You've probably experienced many of the following:
Relentless pursuit the sociopath was amazingly persistent in trying to get something going with you.
Love bombing the sociopath showered you with affection and attention, quickly proclaiming his or her love.
Making your dreams come true the sociopath promised everything you wanted, and painted a glistening picture of your lives together.
24/7 contact he or she always wanted to know where you were and what you were doing. You believed he or she was totally smitten with you.
Soul mate you have so much in common that the sociopath seemed to be exactly the person you've been waiting for all your life.
Unbelievable sex Your physical relationship was the best you've ever had, at least in the beginning.
Pity play the sociopath said or did things to make you feel sorry for him or her.
Sleep deprivation the sociopath never slept, and wanted you to be awake too. Sleep deprivation made you more susceptible to the sociopath.
Financial exploitation the sociopath convinced you to give money or pay expenses, to the point where your financial situation is jeopardized.
Fear and anxiety the sociopath did things that made you feel afraid and anxious. He or she may have threatened to leave the relationship or even cause you harm.
Experiences like these, both positive and negative, make your involvement with the sociopath into a mega-relationship. Compared to other people you've been with, the highs are so much higher and the lows are so much lower.
What does this mean when you break up? There is more to recover from.
Links to other painful experiences
Sociopaths hook us by targeting our vulnerabilities. They ask questions to find out where we've been hurt and disappointed in life, and then promise to make the pain go away.
This isn't what happens, of course. Sociopaths create more pain.
But there is a gift buried in the experience of a relationship with a sociopath, and here it is:
The relationship with the sociopath is so awful, and the breakup so painful, that you can no longer ignore previous betrayals that made you vulnerable to the sociopath in the first place.
Recovering from the relationship with the sociopath is an opportunity for total recovery. It is a time when all those buried emotional disappointments burst into your awareness whether you like it or not.
You are presented with the chance to release not only your feelings about what the sociopath did, but your feelings about other people and events in your past as well. By working through all of the emotion, you can become truly healthy, and never susceptible to a sociopath again.
Take all the time you need
So, how long will your recovery take? As the psychologist stated in the article, it will take as long as it takes.
And given that ending it with a sociopath is not a normal breakup, recovery will probably take more time than if you'd been involved with someone who wasn't disordered.
You will feel bad for awhile. It's just something you'll need to slog through.
So be tender and compassionate towards yourself. Know that you are doing a lot of work towards your personal growth.
To help the process along, allow yourself to experience moments of joy wherever you can find them. Do anything that makes you happy, from taking a walk in the park to watching a good movie to treating yourself to a giant chocolate chip cookie.
You may feel like you're in a dark place now, but I promise you that it will get better. Hang in there. Believe in yourself. Take this time to work on your complete recovery, and eventually your life will become more than you have ever imagined it could be.