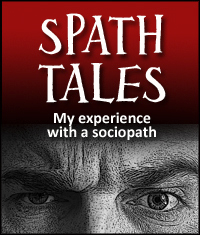 Editor's note: Lovefraud received the following email from a reader whom we'll call, Laura20. Names are changed.
Last year I opened a piece of mail that would change my life. I opened a credit card bill thinking it was mine, as my husband had all his bills sent to him electronically. As it turned out, his card had been compromised and before he could intercept it the bill came to our home address.
On this bill there was a charge from Tiffany after Christmas. I did not receive anything from there, so I asked him about it. He told me a story to cover himself and said he returned it. I then waited a to see if the next bill came to the house to show the return. By then he had his bill back to electronically. At that point, I asked him to show me the return credit.
This is where it turned. He angrily went off on me, blaming me for not believing in him and that our marriage was in ruins and he had been clinging to the idea that we were at least friends and this was the final straw. He stormed off and got ready and left for work.
Over the next several days, I asked to talk to him, but he wasn't ready. I was the one left apologizing for asking to talk.
By the fourth day, he told me that one of us could take a break to get away, that I was welcome to and he could stay with our teenager, or he could leave. In fact he had already purchased a ticket to go to the state where his family is, and we have two cabins.
At that point I was very upset, because he was still refusing to even talk to me, let alone show me the return bill. He left the following morning and ghosted me for ten days.
When he returned he still wouldn't say anything, he was silent. This went on for another two weeks. When he finally said he was ready to talk, we scheduled a time when our daughter would be away.
His conversation started off with "Let's talk about the W's". I was confused and told him so. He proceeded to say, "The Where, What, When, Why, How. We're getting divorced aren't we?" His talking to me lasted less than 15 minutes. After 20 years together, I was reduced to being an employee let go from their job.
I asked him at that point about the car someone had seen parked in my garage when I was out of town that wasn't mine, and he told me "he wasn't going to go down that rabbit hole with me." He also said we shouldn't get attorneys, and he would drag it out for two years if I did.
He ended the conversation offering me a beer from the fridge he had purchased because it was St. Patrick's Day. He then went outside to drink his beer, smoke a cigar and look at his iPad.
At this point I was so stunned that he wouldn't even give some closure that I walked out and told him he needed to leave, now.
I should tell you my biggest naive mistake. Mark was in charge of all the money coming in. I had been a stay at home mom since we married in 2001. He would transfer the funds to me to run the household and all the expenses and he kept the rest, which I believed to be used for our retirement savings. When I asked him to provide me with all our financial accounts, statements, before he moved out, he said I would never get that information.
In telling our daughter, he asked if I was emotionally stable enough to say anything, so I told him he could do the talking. He even laid out all the bullet points in advance for me. When it came time he only said two sentences, and then, "didn't know what else to say." I had to step in and talk.
The thing that made the most impact on me, was when I told her I was sorry that our lives would change and she said, "Will they really?" Brittany hadn't had a good relationship with her dad for years. He was always working late, traveling for work, etc. He was an absent dad who hadn't invested in their relationship.
Slowly over the next year, I would uncover that he had been living multiple lives. It started with the neighbors telling me he had a woman in our home when Brittany and I were out of town a few times over the last year. They saw them kiss and thought it odd she parked in our garage.
I would later learn there were more than one. I would learn about regular workweek daytime hotel stays and expensive dinners that were not work related, I would learn that while he was texting me planning/arranging a trip to see our other daughter, he was on his way to check in early to a hotel. I would learn that while we were on a family vacation, the kids and I returned to school and he stayed a few extra days, he had his girlfriend come stay the rest after we left.
The last time he saw Brittany was April 2019. We would learn that summer that he moved to live at our lake cabin and didn't even tell his daughter he moved. He still actually hasn't even told her.
I should mention at this point, that he was able to do this because his last day of work was about the time I confronted him. The timing was terrible, but he had actually known he was loosing his job for a full year. This, he had me keep secret for a whole year, so he wouldn't worry his parents. In fact, when he left, he still hadn't told our girls and he had his last day in the office that week.
In addition to the many infidelities, the BIGGEST blow came when I learned that over a decade ago he started posing as a single dad on Social media. He would post pictures of places we travelled to as a couple and talk as I wasn't even there. He would post pictures I took of our daughters on trips claiming them as, "took my girls…" I didn't exist! A way for him to look like an available good dad.
The reason it hit so hard was because I would have never known. He was still acting like the family man, taking me on trips together and with our girls up until the day I called him out. Just days before that he was planning to take me away after his job ended. He had received a very healthy severance package as a Senior Executive and planed to take some time off before looking for another job.
Once he got caught everything changed. I believe it's possible he had a plan in place to eventually leave me (perhaps after Brittany graduated in 2021) because pretty quickly he came up with a spreadsheet for the division of our assets. When he left March 17, he had hoped to have a divorce by the end of April. Likely because he was planning his escape and wanted it wrapped up in a pretty little package.
Shortly after he left and I knew I would have to hire an attorney. Luckily I found a good one, and ever since Mark has proven to be impossible. Dragging this out, refusing to be served, requesting a change of venue, having to be tracked down on an island to be served, avoiding providing documents, being untruthful. I hope this year can provide me more details, closure to this chapter and the ability to keep recovering.
What I also began to see after he left was that I was a victim of his Narcissistic Personality disorder. I began to see a counselor, which was good for a while, but I'd love to find someone with better knowledge of what I can do to recover from this.
I made the best of a terrible situation but I am SO glad to finally know that I have been living twenty years with the stranger beside me. I'm fighting to get myself back, and from the outside I am doing good. I still need to find a way to quiet the thoughts that place my mind about what he has done.
The hardest part for me is I want everyone to know what he has done. I want to tell my in-laws, brothers, sister-in-laws, his narc supply. I know how I feel being duped, and I want them to know too, because he is doing the same to them.
I know this because he kept his worlds completely separate. Home, cabin, work. He was very methodic on not mixing them. He tells people what he wants them know. He had me under his spell. I know they wouldn't want to hear the things he has said about them either.
He currently claims to be "retired" to care for his aging parents. All of his family lives there and have been perfectly capable of doing this before now. For now, the divorce is still pending, as he refuses to share our bank and credit card history. Every day I want to reveal what he has done to his family, today it feels good telling you.
I accept that I will never have closure from him. Instead I put my energy into healing myself, caring for my girls, seeing the good, and knowing I am already a better person having him out of my life.