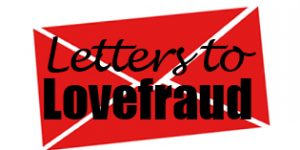 Editor's note: Lovefraud received the following letter from "mikabiel." Her first language is Portuguese and the letter was electronically translated. 
I need a lot of help to understand if this creature that has passed through my life is a psychopathic narcissist. I will try to be brief, because it is too many details that intrigued me and I ignored it because I thought it was a simple one with no cuddly notion.
He was my husband's best friend and I was just married. I had a gym he enrolled and I was a teacher, we became friends quickly. One day he appeared on Saturday to help paint the gym. I asked myself, He did it, I saw him very lonely, without friends, needing activity, so we were narrowing the friendship.
I was talking about my life, we started to talk for msn, every day. He stayed at the gym every day all day, everything. And my friend, little by little he was present in my life that my husband, we ended up getting involved, he was still there in the gym and went to my house as if we were friends. He was a friend of my parents and friend of my friends, at first.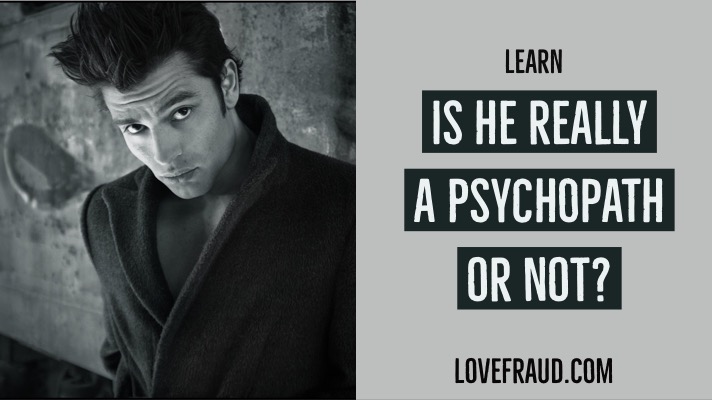 I found it strange, because we were doing a very immoral business, but I blame myself, but everything was so perfect and the plans were for me to separate, we were to be together. He said that he took care of my things because he knew that everything would be his day. I saw no evil, I see he was magnificent in every way, loving, caring, friend, lover, speaking to me, Good morning, good night. He sent me songs that I do not know how he found them but they had everything to do with our relationship.
I fell madly in love with him, many people around me told me that he was strange, that it was not right that invasion in my Life of just married, he would travel with us, go to restaurants with us, live at home, play the role of my husband's best friend too, perfectly.
He did not pay for the gym anymore, the places we were going to pay the bill, travel on my own and still bought shorts, trunks, slippers, because he described himself in a very bad financial situation. After he finished with me I saw that it was balela, Went to the United States, and even the bracelet of the viçara gave to another!
I was trying to get pregnant and he asked me to let him give me a son, because we would be together. I laughed, because I thought it was nonsense. He said that my husband did not want children, he was sure of it, because he never Was manifesting about it, he was a little afraid to involve people in what he said because I'm the type that goes on time and asks: you said that ???
This triangulation I think I did not let it work, because I thought he was a liar, he really was a liar, so when he came with something strange I already cleaned it, but he told me about two girlfriends I knew, one of them married and the other was Sister's best friend, she was engaged, apparently they went out for sex only, they bothered me! Even in the marriage of this friend he was godfather with this Irma, I almost had a section.
Anyway, I got pregnant from him, and this was a subject that for some months was not played, I did not want to, I suffered from the shit I had just done. I felt a lot of pressure to separate but no support. It seemed that everything depended only Of me.  Today  I believe he wanted me to part with him and take care of everything that was mine, but my father soon intruded and said no other man would enter the house he gave me !!!
Once he wanted to start a business with me but I did not want my husband to know!
He had some weirdness! It's police, once I'm sad that I can not handle that situation, and I said, it would be so much easier if people disappeared, puf disappeared, he said like this: you know that I would do something that you asked me do not you know? I kept staring at him trying to understand if he meant that I had my husband killed he would kill. I changed the subject because I thought I was crazy to hear it, he called my best friend as a slut and the friends who always warned me about him, who are my friends until now, are the ones he hated and tried to denigrate for me.
I did not go through the maltreatment phase until he decided to finish, but I got betrayals, conversations that did not fit, after all he had a lot of freedom, I was not with him 24 hours a day! But he did it very subtly, I know that in the middle of this situation I had depression, he said that I was very nervous, maybe it was good to look for a doctor, and when I spoke about my life I was soon diagnosed with depression.
An outbreak that I could not live with anymore, that he needed to have life because I kept tying his life and could not solve it myself, I did not feel safe to make a decision like that, I would not have the support of my father and had a little baby, that he "loved", that I could not live it anymore.
He took me to a clinic and I stayed for three weeks, but everything very paternalistic and kind, when I was in the clinic he was taking care of the gym for me, told my friends that I did not want to receive a visit, when I left the clinic, there was a zombie, I could not take over my gym anymore, I could not pay attention to him anymore, I stayed in bed.
More or less, he was strange, he looked wonderful, he did not pay me any more attention, he did not immediately respond to my messages as before, and he talked to me differently, a coldness, a distance, but suddenly everything was fine. I was getting confused and anxious, I was wearing it with that and I sent an email saying that what he was doing was incomprehensible to me. I was suffering from not knowing how to do things, how to separate and follow him and he treating me that way, that I was Insecure and that if it was that way I did not want it any more. It was the suggestion for him to say so it's okay, you finished with me, I thought it was you that had to end I'm with a deep pain in my heart but I accept your decision to.
It was from there, after four years that he started to show all the dark features in the narcissist, until then it was perfect, maybe you asked yourself, geez was just to separate!!! But the fact is that my house was a gift from my father, from marriage, I am a unique daughter and I live next to my father in a large luxury condominium in the interior.
He is a shaved foot, resentful for not being rich, very greedy, Got into financial pyramids, lost more than 20,000 of his parents, he is 37 years old and lives with his parents, is only child and is God himself on earth for his mother. He uses his parents' budget and mixes with his and splits everyone, very smart, made a law degree and passed the oab! Extremely articulate, and mind to people looking into people's eyes, many lies, sometimes coarse things.
During these four years, I got betrayed by conversations in the sms and he lowered his head like a child caught making art and said he had not Nothing to see that it was just a conversation, that the cousin gave the girl's phone to him and I left it there, after a rumor that he called a student to leave and he was very nervous, that could not find out.
He stole the My cousin's business idea and how he saw that it was profitable opened the same thing that did not make it work, do you know these things? For example, a list of goods, he struck his uncle, paying all taxes, at the time of his uncle's complaint, he would not have the right to do these strange things, an egg that called him a thief and never wanted to see him!
I know that after we finished, he showed up at the gym, and I thought he regretted it! I was all happy, I called him in the room he kissed me and we left and we were together, and then the next day nothing to see, we had not come back, this yoio lasted for about 4 months, but it was such an emotional despero that I started to smoke, I did not eat, I lost 16 kg,
I despaired, crying asking what was happening he said that nothing, I asked if there was another and he said no, but if I were to be happier with him I would get one, Husband and then we would see what to do. Began to say cruel things like: how does the muggle of your husband do not see what you do? Are you afraid to be alone? Solve your life !!!
He never talked to me that way, I questioned him how you can do what you're doing, you come sweet, we get together and the next day you mistreat me, you trample on what I feel for you !!! It made him nervous, I know I was suspicious that something was wrong and I separated.
He kept circling my friends, going wherever the agent would go and said things like: I had sex all night, I smelled like sex !!! Immediately these people told me, that was not his saying !!! I did not believe !!!! He showed me the picture of the girlfriend that other people told me, told my friends details of this girlfriend so I knew, but I did not believe he could have changed, that was not what I had known. !!! I did not believe in people, but I felt like going crazy.
He began to insinuate that I went out with other people, to have a jealousy attack, I asked not to take him out of his heart but the next day I would go into my gym and talk and play with everyone titty looking guy !!! Finally, we separated and kept in touch through the face, in the midst of indirect, and phrases and songs, which indicated suffering, pain, and longing.
The idiot here called him, after eight months, we met again, but it was very bad.  I felt used, it was strange, he calls me in the zap or face and was sweet, kind, sends songs, said to be with sdds, but by the time we said goodbye she would throw a LOVING LIFE, of those who translate: sex was Great but for hj it's just personal !!!
He told me about trips he was doing with the comrades, from walks with the comrades, until I discovered that he was a girlfriend !!! But the ending according to it was all my fault, But the ending according to him was all my fault, I finished with him, I left him, I said he would tell gabriel (Gabriel is our son) when I was old, I met a grd love, he says that with that sentence I ended up with him !!!
That I never took initiative to separate, that from my side he did not live anything, he did nothing, he lived my life! When I asked about his son, he said that he did not want to know, that no one had ever given him his son and that he really had no weight on the ground for him, that he did not matter.
He stayed with me and this girl for a year and a half !!! The one I did not believe in existed !!! I told her, I found out who he was, I wanted to tell everyone, but I could not. I told his mother, but his mother called me a prostitute and I deceived him, I was Woman, she made a face of crying for her mother and said that I had abandoned him and suddenly came in and fury had been swallowing for more than a year that I do not swear love, on that occasion came to get me by the neck in front of his mother! Something I disbelieved could be done for him !!!
His girlfriend spent six months in desperate agony wanting him to tell her the vdd, and he said there was no vdd to say !! He gave an engagement ring to her and commented to a friend who could see if the girlfriend would calm down a little !!! This girlfriend had a lot of money, she worked for Tam, he traveled three times a year for free, her father was a farmer, but once she asked me about gabriel I told the VDD and I sent the dna, he denied it, he continued to lie.
She said that if she touched my name again was the end and so it was, the girl feels guilty for the end and lives asking for a second chance, by that time he is already in the fourth relationship, amended, he is not alone !! !
And the ball of the time is a simple family girl, the mother wants him to get married, I think that was the one chosen for him to behave and get married. In a situation a friend who knows the situation questioned to him if he is not even curious to see the boy he said none.
I am a witness to him in a murder process, he killed a robber in my business, detail, a business that I literally lost, I left, I could not concentrate anymore. I lost my gym, he unlocked me from the face and called me on the zap as if Nothing had happened.
He called me Mi, he needs my help after almost 10 years, I met to talk about the process and I used to slaughter, I felt that I spent 4 hours talking to him and when I came back I had the feeling that nothing was said, A lot blablabla, he denied looking in my eyes that happened in the oab, and I already knew the vdd, said he does not want to know the existence of gabriel because he is afraid of what he might want !!! That he missed a lot but that he gave me 4 years of his life to decide and I wasted it! He says next, I do not blame you, I'm wrong!
He felt that I was not going to testify in favor of him hence he started talking about the father who has cancer and started to cry! Dai said that the ex was crazy that lived in a private world, that did not give peace to him, that he blocked her, that she had a thousand photos of me in her cel, that her rebuke was that he defended me, I was just listening The shit .
The fact is that when we finished he kept two faces, then he excluded this girl friends and family, hence came another with his friends and family and when the exchange, excludes all !!! And now this girl !!!
That is not my problem of course, but my heart is saddened to see that she will have the best of him and what I always wanted, I for lacking attitude I lost it, I lost my sanity, my marriage, my business. I was without Nothing, maybe if I did not have my parents to support me here, I would have been able to end it in my life.
It's him?? Ah he followed, and said so, look you I'm sorry if you think I did something to you !!!! If I think And for ex did nothing? No, it does not do anything !!! The desire to take revenge, the will to tell everyone. I feel so guilty for everything, sometimes I forget the evil and I think I had it in my hand and I did not take attitude is I lost the love of my life and seeing him at Side of a poor girl without having anything to offer, I feel that he is not evil, I did everything wrong and sometimes I think he felt refem, soon after I understand that he is crazy and that will do with this same thing !!!
I live in a deep hole of doubts, guilts and regrets, I lost my company because my vital energy was sucked, I did not leave the bed, I did not want anything else. I lost 16 kg smoking all day and tormenting me every Second, And now he married.
I have such a hard time seeing him a sociopath, he was so perfect, my best friend. His mother said that I deceived him, that I was older and a prostitute! But now he's married and lives in his parents' house with his pregnant wife!
My heart is broken, he has disowned my son, sometimes I think he was afraid because I was married, afraid to take over everything and his mother was against. I do not know what to think, I just know that I see a very and happy and me and my son have no meaning.
Separations  and boyfriends that did not work I already lived it, but we cry but it's only a week a month is life that goes on, but it's been three years and the thing does not disappear. Not to solve it does not give me peace and now because From this process everything has come to the surface and I am desperate, I need to know if he is a mental patient who leaves !!!
Sorry for the book, but I found you very sensible on the subject, give me a light, tell me if he is that creature that you describe in your videos! Or if he's just an idiot like many others out there! What I know is what a disappointment of love I had several but never stayed like that, never, that was a devastating experience!
If you can help me understand! Thank you very much!
Sunchine