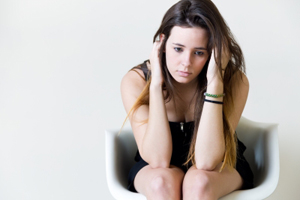 Editor's note: Lovefraud received the following email from a reader whom we'll call "Caitlyn."
I was being lied to for about 6 months by the guy I had been dating.
He was very charming, great sense of humor, and seemed to be very caring and genuine. Always told me I was beautiful and after about a month or so he loves me and is in love with me!
Red flag number one! Why did he say those words that soon!!?
I chose to ignore it because he seemed different and the chemistry was great. He also said things to make me think we were soul mates and we were going to have a future.
Away a lot
He is an otr trucker so he's gone a lot. We've gone out of town a few times, dated, etc. but I started to feel that something wasn't right because he seemed to always be working on weekends and was very distant on weekends. I had never met his family or friends and I feel we didn't go out or do things as much as we should.
I had purchased tickets to a show and he said he could go. I gave him advance notice. He cancelled a few days before and said he had to work but it turns out he was with another woman and her family.
I confronted him and at first he denied even knowing the woman until i told him there were pics on facebook posted on the same day of the show we were supposed to be at.
He isn't on facebook but his brother is so I started browsing his brother's page. I looked at his friends list and saw the woman's page and she had several pics of herself with the guy I was dating so it looks like they've been together for quite some time, at least since last year and on our very first date he said he'd been single a year…LIE!
A fiance
I also think he's engaged to her as I found unfinished wedding registries online. I asked about that and he said there was an engagement but not anymore, which I feel is still a lie since in her pics there is a ring on her finger but he said I was jumping to conclusions and its not what I think.
Said he was sorry and should've told me he was going to her family thing. Made it seem as if she's just a friend. Said he was beating himself up about this and felt he needed help and to talk to someone.
He tried to make me feel sorry for him but I felt this was bull and that he was only sorry I caught him. He lied about his whereabouts!
Why do I feel bad?
But why do I feel so bad as if I was wrong!??
His entire demeanor changed after that the "I love you's" stopped, he didn't seem as "warm and fuzzy" anymore, and I haven't heard from him in almost 2 months now.
I also found out he had an online dating profile and he said he wasn't on there to meet women and he was just on there playing a game! More lies!! You can use phone apps to play games!! I can see he hasn't been on that in weeks now either since I confronted him.
So I guess shouldn't feel this way but why do I feel like his fiance is the lucky one? He's cheated on her and lied to her too. I should not feel like he's now going to be this better person for her since he stopped talking to me but he changed his number.
He called me the last few times from a restricted number with this bogus story of how he lost his phone. If that's the case, why is it still disconnected? I'm sure if that was true he could have gotten a new phone with the same number!!
What a cheater!
In the last few weeks I've found out his track record with women hasn't been good. He was married for 11 years once and had 2 kids with different women other than his wife during that time, so he has 4 kids with 4 different women. 2 of his kids are the exact same age!!! What a cheater!!
He seems to be a sociopath the way that he lies and doesn't seem to care that it's hurtful. I should feel lucky to be free with all I've found out lately, but I feel like it's tearing me up!!!!
He's a criminal, liar, and cheater. I found out he's on probation for stealing a car!!! He never told me that either.
He's also had other run-ins with the law and has no respect for authority. He also beat a guy at a truck stop with a baseball bat and broke his arm. He didn't seem to feel bad about it either.
I had feelings for this person and it was a fake person as he wasn't genuine at all!!!
He took my choice from me. I would have never gotten involved with someone who is already involved. I beat myself up and am depressed because of the deceit. Will the pain end!???