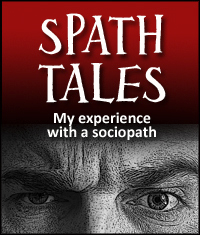 Editor's note: Lovefraud received the following story from a reader whom we'll call "Cassidy."
I was married for 2 years. The problems emerged after my daughter was born.
Jumping to the end of the story, we separated and divorced. We had final court orders for parenting and property in 2010. Since then I have been back to court at least 20 times, we have 3 final orders.
My ex now has custody of my daughter, even though he was accused of domestic violence and pleaded guilty to the charges. In Australia the presumption for shared care is set aside if you can prove this.
I was given custody of my little girl the first and second court cases. He was given sole parenting on the third.
Needless to say, I rarely get permission to see or speak with this little girl. She must now live with and understand how to survive day to day living in this situation and without her mummy and sissy.
The property orders were for him to transfer the house into my name. He refused and the house was sold by his solicitor 3 years later whilst I was away for 2 weeks. His solicitor has kept all the proceeds of sale, and I have been in court for another 3 years trying to get the court to recognise the issues and release the funds. I have not had a home in all of that time.
On Friday this week I am again in court because now he has lodged another application to overturn the 2010 orders because he has custody if the child. He works but that is not enough. He made 3 mortgage payment of $7000 and wants $100,000 property proceeds. So far most of my share has been paid to lawyers, about $65,000 so far.
Where does it end? When do i get the opportunity not to be constantly in court?
I am told my case is extreme, but I am left to battle on my own … so finding your site is like a godsend.