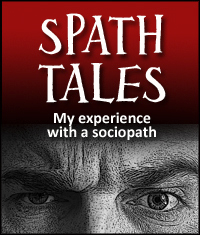 Editor's note: Lovefraud received the following story from a reader whom we'll call "Marilyn20."
It's coming up a year ago since the world as I knew it changed.
I had been with my husband for 14 years and married for just under 6. As far as I was aware, he suffered from depression. He didn't think he needed help, but eventually he went on medication.
He wasn't easy to live with, but what kind of person would I be if I didn't support my husband who was depressed?
He had his own business hut told me he hated what he was doing. I helped him find alternative types of income, but spent more time running it than he did.
For 3 years he only earnt enough money to cover his luxuries. The mortgage, food, power, phone and a $50 pocket money was paid out of my income. We were spending more than we earnt.
This time last year his behaviour had deteriorated towards me. I walked on eggshells. We had hardly been intimate over the previous year. It was making me miserable.
He had gone off his meds. I gave him an ultimatum — he needed to seek help and go back on his meds, or we were breaking up.
Later that week he started crying one evening. He said life was stressful for him. I asked if there was something he needed to tell me but couldn't. He said no.
The next day it all came out. He had cheated on me. He was in love. The person was a transvestite. He didn't mean for it to happen — it just happened. It snowballed.
His story didn't make sense. What I ended up finding out was he had joined various dating sites 4 years earlier. One where he called himself translover73. He had a second life. He still does not admit he is bisexual.
He used me for his lifestyle. I was the good wholesome girl to make his life look perfect… there is so much more but I am sure you get the idea.