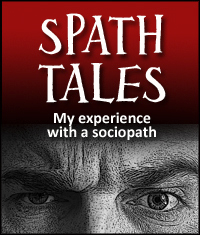 Editor's note: Lovefraud received the following story from a reader whom we'll call "Clara."
22 years of marriage, 2 kid, 1 adopted son. Boys are now 20, daughter is 17.
My ex has been arrested 6 times and now been charged with stalking and harassment. I now have lifetime no contact and he has 3 years no contact with my kids.
Both of us have very good jobs, beautiful home, well known in our small town. He coached baseball and football so has been looked up to.
I now realize I didn't even know the man I had been with for all these years. He had a completely separate life with separate friends.
I realized this after looking thru my phone bill. I didn't know anyone on it and the ones I did know, I had no idea he was affiliated with them.
I have spent the last 2 years trying to put the pieces together. The courts say if I move they will cover my tracks so he cannot find me. (Do not believe that is possible.)
He is without doubt a sociopath. Unbelievably crazy.
The DA said he has had several people from the community call with the concern the he is going to kill me and my kids. The DA suggested I put up cameras around my house.
He said it won't stop him from killing me but at least they will get it on camera
The latest update:
My ex had started stalking me again. Following me, texting and calling from a different number.
He always knows where I am. He will show up where I'm at, like in a restaurant he will walk in to see who I am with. It is so crazy.
He started showing up at my house again and tried to break in thru the doggie door that my son and I had duct taped shut.
Then I saw him pulling out of my driveway with my lawn mower! He was stealing it!
I had him arrested again.  I go before the grand jury Thursday to determine what he will be charged with.