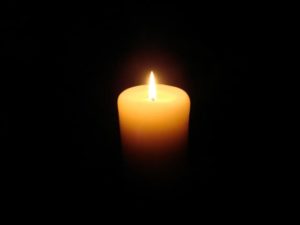 Editor's note: Lovefraud welcomes Liberty Forrest, author of several self-help books and a certified Law of Attraction Life Coach. Read more about Liberty.
By Liberty Forrest, PDHom
You are a precious gift from the Universe. You might not feel like it sometimes, but that doesn't mean it's not true. In fact, it's at precisely those times that it would serve you well to remember it and to connect with the beautiful Light that is you – your sweet spirit, the very essence of your soul.
Perhaps you've spent too much time in the presence of people who do not appreciate your Light. It's probably because it frightens them; they live mostly in their own shadow of Darkness that your Light is blinding. Without a conscious understanding of this, they experience a deep "knowing" that if they let in your Light, their Darkness will disappear and they don't know who they would be after such a significant change.
No doubt they were attracted to your Light at first; it was what drew you to them. It's what attracts them; their souls understand that the point of this existence is to learn and become our Highest Selves. But although their souls seek your Light, their egos live in fear of it and need to snuff it out so they can avoid "change."
How do you keep your Light shining?
As long as you feed your Light and allow it to be seen and to breathe, it will continue to flicker and dance, mesmerizing, warming, soothing, healing…bringing light to others.
It bends and wavers, moving back and forth at the whim of the very air that it needs in order to shine. But always, it is trying to stand straight, steady and tall again, to hold fast to the wick that supports it, remembering its centre.
When it has been extinguished through suffocation or lack of nourishment, it can be re-ignited by the beautiful Light of another. Don't let anyone put out your Light – and that includes yourself.  Guard it, cherish it, nurture and treasure it, for it is the very essence of your spirit.
Be that Light for those who have lost theirs. If everyone kept paying it forward, imagine the radiant and loving glow that would light up the world…
This article was originally published at LibertyForrest.com. Reprinted with permission from the author.