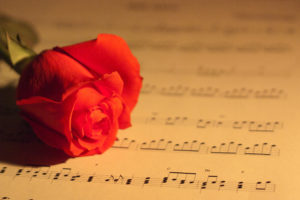 Editor's note: Liberty Forrest, author of several self-help books and a certified Law of Attraction Life Coach, encourages you to find small joys in your life that will help you heal from the sociopath. Read more about Liberty.
By Liberty Forrest
Life after the devastation caused by a sociopath can leave you feeling like you don't have the time or energy for anything that feels good. Joy? Happiness? A little treat now and then? Forget it.
Even worse, you might be feeling like you don't deserve any of that. Ouch. You could even feel guilty for any bits of happiness that show up. Extra big ouch.
You're not alone. All of that is completely normal after a sociopath has torn through your life like a tornado. But anything that feels good and jacks up the positive energy in your life — even if it's just a little — is exactly the sort of thing that will help you heal from the sociopath. And yes, you do deserve it! Never mind what the sociopath(s) have told you or how they've treated you that has left you feeling that way. Let. It. Go.
It might seem overwhelming to even think you could feel happy again. I can assure you that there are myriad ways to find or create little delights and blessings in your life that will do wonders for your weary soul. The more positive and healing energy you allow into your life, the better you'll feel and the easier it will be to move past this difficult time.
Delights to Help You Heal from the Sociopath
Here are some of my own recent delights. I hope they'll inspire you to indulge in your own little joys:
I had a yummy little strawberry tart for breakfast today, complete with a good dollop of whipped cream. Uh-huh. Breakfast. Yesterday, I had blueberry cheesecake and some crisp, cold white wine for lunch. Yup. I really did.
I stayed in my jams and a dressing gown all day Thursday, happily curled up with my laptop, working away.
I watched a film at 8 a.m. one day last week, too. Should have been working. But wasn't. That made it even more delightful.
I had a looooooong soak in a reeeeeeally hot bath, not just the usual much-speedier one. No music, not a sound to be heard – it's so wonderfully dead silent in this little village in the middle of nowhere – it was delightful. Just me, the hot water and some bubbles that smelled oh, so yummy.
I had a nap one evening. Oooo, now that was delicious, as I've been working way too many hours a day for…well, too long. Oops.
I rang a dear friend across the pond and had a very long chat. Yum…
I spent some more time journalling about my Big Dream to live in Italy for who-knows-how-long. Mmmmm, a little place by the sea where I can put my feet up and write and drink fabulous Italian wine and eat olives and walk to the market every morning for a few fresh and healthful foods. I love Italy. I love Italian people. I love the language. I love love love it there so much.
I enjoyed putting a fresh coat of lovely deep burgundy polish on my fingernails and toenails. Just can't stand having them naked!
I had a friend over and we stayed up chatting, sipping on wine and nibbling on tasty snacks until somewhere close to 4 a.m.
I've been working at a bar of chocolate (filled with caramel) that lives in the fridge because then it has a reeeeeeally scrumptious texture. Just a square or two, here and there. Very yum, indeed.
I was supposed to be working on a project but I played the piano for a while instead. I love Chopin. I mean, I really, really, really love Chopin.
I close my eyes quite frequently and listen to the birds outside. They always make me extra happy.
And I close my eyes quite frequently and imagine that I'm with people I love and miss, or I remember precious time spent with them.
I had company for dinner one night. That was extra nice!
There's more. There are always nice little tidbits sprinkled here and there. I'm so blessed to love what I do – and do what I love. It makes life much more pleasurable. And it certainly adds a good dose of positivity to help balance the difficulties and challenges of dealing with the fallout from sociopaths.
Anything you can do toward lifting your spirits will go a long way to assisting you on your healing journey. Go on, find yourself some simple pleasures and enjoy restoring your soul, one precious moment at a time.
This article was originally published at LibertyForrest.com. Reprinted with permission from the author.