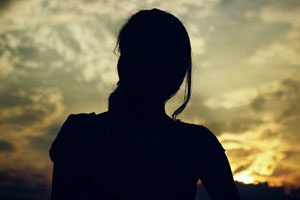 Editor's note: Lovefraud received the following commentary from a reader whom we'll call, "Andrea19."
My story is similar to those of so many others in this forum. The things my X-husband did were obviously unacceptable. Our 15 years together was a time of seemingly perfect harmony punctuated by periods of hell, where he descended into ways of punishing me or my oldest daughter that three therapists by now have proclaimed to be classical cases of emotional abuse.
He also started cheating on me the year we got married, and this only got worse over time. By the time I was pregnant with our second child.
I was also the main income earner. In spite of this, I sacrificed my career by taking over most of the parenting duties so he could focus on excelling at work, since he so obviously was stressed over the toll family life was taking on his career. What I did not realize at the time was that he was using this increase in freedom to steal my money and use it to buy prostitutes and pay for sex hookup sites. He has several times hinted, or outright said, that his behavior was due to the stressful home environment that I provided him with.
In light of all of this, it may seem surprising that I'm suggesting that we switch to a more nuanced way of talking about this problem, one that recognizes that the situation often is much more complex than a simple black-and-white sketch of events. After all, two years past the separation I am only now starting to pull out of the black hole gravity zone of this utterly destructive relationship. It is still a day-by-day process struggling up a slippery slope, two steps forward, one step back.
Surely keeping it simple is the way to go? Yes and no.
I recognize now that most of the things that happened in the relationship were not my fault, and I am now starting to recognize the skewed brilliance and absolute depth of his manipulative and deceptive behavior. But there are some parts of the terminology that I find are unhelpful in creating a balanced, functional life for those of us who have survived this type of relationship.
The first one is in the black-and-white, completely categorical statement: "There is nothing wrong with you. It was all his/her fault". While it is important to recognize how sociopaths manipulate the truth to make is appear as though you are the crazy one and/or the one at fault, it is also important to realize that having a sociopath partner just isn't a get-out-of-jail-free card for your own mental health.
After the split and the therapy that followed, I was diagnosed with ADHD. It should be said that I did not cheat, steal or lie, I did not throw my child across the floor, I did not tell her to commit suicide, and I did not punish my X with deteriorating comments and weeks of aggressive silence. None of this was my fault. My ADHD might make me difficult to be around sometimes, but I'm pretty sure it did not make me abusive.
That being said, I am also not neurotypical, and recognizing this can help me navigate future relationships in a way that hopefully could help me avoid similar situations in the future as well as make me a better partner.
I do not think I'm alone in this. One of my friends who married a sociopath later got diagnosed with bipolar disorder himself. With another couple I know, I am pretty sure they both have a personality disorder, though they have not been diagnosed and so I do not know for sure.
It kind of makes sense. The non-neurotypical nature of our own brains makes us more likely to be attracted to, or at least tolerate, non-neurotypical behavior in others. Abnormal behavior seems more normal to us, and so-called normal behavior can come across as tedious. Before meeting my X-husband, I dumped a very nice boyfriend because his behavior was too predictable, something I found intolerably boring. Now, I feel like screaming at my younger self for being so stupid.
The second one relates to comments like "a sociopath cannot love" and "he/she is planning his/her next abuse of you." I'm not a psychologist, and as such, not the best person to comment on this, but I'm pretty sure that is wrong.
I have talked to other people with borderline personality disorder after my X got diagnosed, and it seems that they feel too strongly, not that they do not feel at all. They love very intensely, but that love can oh-so-easily switch to hate at the flick of an apparently unimportant event. Their own needs become so overwhelming in their minds that there is not space for empathy towards anyone else's needs. They do not seem to plan the abuse but routinely lose control of their emotions and in some cases seem to lose control also of their minds.
The guilt that they feel at this behavior during the uncontrolled times is what makes them go into the subsequent "honeymoon periods," where they try to make up for it. They are not monsters but people trapped in their own malfunctioning minds, doing destructive and – yes – arguably monstrous things to the people whom they are supposed to love. Part of us knows this and denying it just makes it more difficult to let go; it leaves a lingering aftertaste buried somewhere deep inside that smacks too much of guilt.
None of this really changes much. It does not change the impact these people have on the world around them. It does not change the harm done to those of us who have lived through it. But I do think a better understanding of the world of a sociopath as that of a sick person, not an absolute force of evil, makes for a more complete picture of what's going on, a better understanding of both ourselves and we have gone through.
Understanding what happened and why we ended up in that situation in the first place is, in my opinion, the best way to learn from the experience, regain our balance, and most importantly never end up with that type of person again.