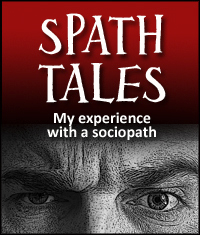 Editor's note: Lovefraud received the following story from a Middle Eastern man, whom we'll call "Amon20," who got involved with a disordered woman. He writes about the sociopath's lies and how they affected him.
This is my story. I work in China as an English interpreter. I was on vacation to visit my family in 2018 and when I was going back to China I met her in Abu Dhabi.
At that time I was still lost and needed help because my Chinese wasn't good so I added her and we started talking to each other regularly we had chemistry and she was really charming. But then after I decided to move to her city and be together and we both stayed together, a lot of things really appeared — her personality, her manipulation and lies.
She always made me feel insecure; she never shared pics of us together and still kept her ex's pics, she lied about so many things including not telling her mom about me even though I was serious but she always made me feel like living in a rollercoaster.
Before I read a lot more about sociopaths I thought she had some mental issues that can be solved with a therapist but the sociopath's lies and manipulation and gaslighting got way worse and I thought it was my problem.
She was a master manipulator we stayed together for two years. I caught her sexting with some guy and telling him the same stuff she told me and it broke my heart a lot. She begged and cried for me to forgive her and I was of course easily manipulated and I kept giving it another chance.
After I came back to visit my family borders got closed and travel restrictions occurred. I couldn't go back to China.
Read more: 10 years of hope and heartbreak with a sociopathic woman
She acted weird with time and acted like she had no good use of me and started to ignore me. Just came back to talk when she needed to borrow money and complain how desperate she is and her mom would kick her out. I sympathized with her.
Before I went to visit my family I made her sign a paper stating that she owes me money so I would sue her if she didn't return my money, but I just stayed in this relationship probably trauma bonding, always expecting different results that would never happen. I was so desperate to make it work.
At the end I threatened I would tell her parents and hire a lawyer if she didn't pay me back. Then she tried to resist or threaten me of accusing me of being an abuser who beat her up, which never happened, and that she would tell the police about my visa situation.
Learn more: Sociopath seduction — how your got hooked and why you stayed
So I pushed her through texting her mother and family and show her true colors. She managed to pay unexpectedly then I cut all ties with her.
Till this day I feel traumatized and shocked by the sociopath's lies, but at the same time I am glad that I got out of this psychological cage.