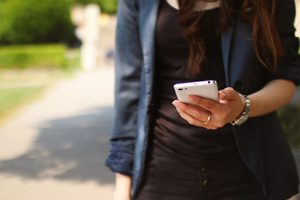 Editor's note: The following article was sent to Lovefraud by a reader whom we'll call "Maura."
My friend Annie was sent this text from her sociopathic ex. Three and half years ago, he abandoned her and their sons after a 17-year marriage. No doubt other readers have had similar hoover texts, and either ignored them or fell for them.
For entertainment and education purposes, we've analysed his standard manipulative ploys and use of charm to break down her defences and weasel his foot in the door. On the surface his text seems contrite and genuine enough. However, he is a sociopath who will do and say anything to lure her back in. The bottom line — it is all a con and he wants to exert control and hurt her further. He cannot change and any attempt to change will be very short lived.
His text, and the ploys he is attempting to use, follow. Names and locations are changed.
Text: Hi Annie — I was listening to the radio today and heard of husband who donated one of his kidneys to his wife. I was weighing up if I would do that for you. It was a no brainer. Of course, I would, and that goes for the boys as well.
Ploy: The bait to bolster her opinion of him.
Although married, he deserted them and ran off to a new flame he found on Craigslist. The new relationship didn't work out so he is back to resume where he left off.
This opening gambit is to reel her in hook line and sinker. She should be totally awestruck and impressed as his noble willingness to donate a kidney. It is the next best thing to laying down his life for her and the boys. This totally insincere future fake is to build his façade of a magnanimous and totally committed husband and father that should feature on the cover of Time magazine.
Really, he is the Sultan of Selfishness and there is no way he would donate a single cent let alone an eyelash to anyone ever.
Text: I'm not saying this other than to reassure you if you need my help in any life threatening or other emergency please call me. 
Ploy: Damage control central.
He always considered illness a huge imposition and he would always leave the house if there were a broken arm, the flu, a rash, vomiting or an injury. He has no empathy at all. He resented wasting money on any medical bills and always denied her and the boys any necessary specialist treatment decreeing, "We can't afford it."
Now he is back pretending that he is the ultra-considerate hero that she can rely on in any situation. What's more, she should truly venerate him for these false promises that he will never deliver.
Text: I can't say I'm changed completely but I have identified that I have had what people are calling "false pride" which is a more exact description of narcissism personality disorder.
Ploy: Image management.
While secretly trawling through her Internet history, he discovered that she was researching "narcissism." He doesn't like it that she has figured out what a snake he really is. He uses standard 101 sociopathic behaviour to twist it all around to his advantage. He gives the illusion that he has a PHD on narcissism and is working on changing. He distances himself from it all and shifts all the blame to his cousin "false pride." He is still a deadbeat sociopath and has no awareness or insight into his evil and disordered behaviour.
Text: I am also thankful, as it has given me a chance to evaluate my walk with the Lord and make a lot of much needed changes to bad habits I have had.
Ploy: Oh, but look, he is changing and making better choices.
He has a newfound evangelical understanding. He always knew which scriptures to tout to keep her in subjugation and retain his self-righteous God-like image. He was more like Satan's little helper and was incensed if she ever pointed out his blatant hypocrisy, duplicity or lies. He would respond with lengthy sermons, silent treatment, drama, circular conversations and tears.
He cleverly uses the past tense again to give her false hope and make her think he has reformed. He wants her to revert back to being under his control.
Text: I am coming to Wellington in July and I hope to see you and the boys and give them the printer I have sent the picture of earlier. I will text the days when I have booked the flights.
Ploy: Advance notice to keep your diary free, but wait … there's more. He's bringing a used printer. Jackpot!!
Let's totally ignore the thousands of dollars owed in child support and sweep it under the carpet. This second-hand gift should definitely earn him the father of the year award. It will also buy the boys' loyalty and create further ties and obligations of indebtedness to him. It would never occur to him to check on the days they were available, every day should be free.
Text: I know we have had troubles in our life but I am still deeply in love with you.
Ploy: His lovely sanitized version of what really went on and trying to make her feel special.
He demonstrated his love by abandoning them. He has no real idea of what love is but knows that his false claim of deep love will make her feel ever so special and unable to resist his charm.
He always blamed all the marriage troubles on her. He guilt tripped her into submission with the usual line, "After everything I have done for you!"
His mere acknowledgement of the troubles should be enough to make her overlook it. For the record the troubles he doesn't elaborate on or accept responsibility for were his lies, financial squandering, selfishness, neglect, crazy drama, projection, sleep deprivation, gas lighting, addiction to porn, laziness and silent treatments.
No matter, she is not going to welcome him with a guard of honour and tears of joy as he expects.
Text: I have my most happy times in my life in your love. I think you are the best mother they could ever had wished for. I am so grateful for your kind care and affection for our children.I'm continually amazed how much untiring effort you put in to their demanding needs and I will be always thankful that you are doing such a great job.
Ploy: Love bombing her with glowing compliments and praise.
His happiest times were when he was deceiving her and playing mind games. He's also grateful that she did the lion's share of the work and he avoided all his responsibilities. Parenting was made more difficult with his criticism, frequent absences, neglect, lies, undermining, brutal disciplining, pitting the boys against each other and her, jealousy, dismissive attitude and restrictive budget. He was even jealous of the pets and covertly expedited their deaths.
He is totally insincere, but from years of experience he knows which lines of flattery to use when it comes to praising her parenting. Note the use of "I," it's all about what she can do for him.
She is now his Plan B since his Plan A from Craigslist didn't work out.
Text: My studies have revealed I had always thought I was always doing all I could especially in our earlier married life to be supportive and helpful and realise now how wrong I was.
Ploy: This is a first! Finally, an admission of being wrong.
From the day they met he slowly conditioned her to prove herself to be better than the defiant, harridan of his first wife and do all the chores and accept his warped fetishes. His divine right was to be unfettered by her and the kids. He never accepted responsibility for anything. He was always baffled that she should somehow expect him to provide any help or support. She was supposed to be his helpmate.
No matter, he will now do and say whatever it takes to dupe her into coming back. He resorts to admitting he was wrong and gives her false hope that he is taking proactive steps with his purported studies and that he is developing self-reflective skills.
If given the chance, he'll put in 2 weeks effort and then relapse back to his old self. Back to watching marathons of Internet porn and spending hours on the game World of Warcraft.
Text: I could have been way more tolerant and accepting of what is normal for people to be less than perfect all the time. As I am less than perfect also.
Ploy: Mansplaining word salad.
Poor little sausage, it's such a hard life being a religious dictator and trying to figure out how normal people behave. He is trying to demonstrate that he now has some understanding that normal (inferior) people are very tolerant and accepting. Who knew?
He was entitled to do whatever he wanted, whenever he wanted, wherever he wanted. If she challenged him, he would play the victim and burst into tears and snivel on about how she misunderstood him. He twisted everything around and blamed others. He was never at fault, so you must excuse him. He was and is still the epitome of intolerance.
He still believes himself to be a vastly superior being and perfect in every way.
Text: I thank you for being a strong woman and calling me out on my problems and not putting up with my behaviour. I only wish I had realised what my false pride was doing to our relationship. Again, I have no excuse for my actions and I am sincerely sorry for the hurt I have caused you and the boys
Ploy: Image control to demonstrate he is such a good person.
Let's face it; he got off on hurting her and the boys and covertly eroding her self-worth and strength. When she called him out on his childish behaviour, he viewed it as an unacceptable criticism and turned nasty. He had an arsenal of manipulative payback methods for her criticism, e.g. silent treatments, lies, dismissive behaviour, cutting her allowance, guilt tripping, gaslighting, triangulation, sanctimonious sermons, cancelling at the last minute, changing plans, pretending to be working and gambling instead.
She finally gets a faux apology along with insincere praises for being strong. He's also sorry that she hurt his pride and pointed out his zillion faults. He didn't hurt the relationship either; once again it was his distant cousin "false pride" that did the damage. He is trying to fool her into thinking he has a genuine insight into how his poor behaviour caused problems. He wants her to pat him on the shoulder, hand him the tissues and say, "There, there dear it's all right, I'll just accept you for who you are, you deceitful piece of sh*t."
Text: I wonder if you have brought the new kindle for Jarrod as I have my old one here which still works quite well. It could save you buying a new one just a thought. 
Ploy: The gift bait to remind you of his awesomeness.
He has cheated on his tax return for years. He spent all his money as well as hers on his debts and drove them to bankruptcy. No expense was spared to cater for his addiction to the latest high-end tech equipment.
Note how impressively generous he is by giving his son his old kindle. An artfully worded sentence to get her to engage with a response to his "wondering."
He has wiped the old kindle clean of all the porn that he downloaded. The first thing she will do with the kindle is check that he hasn't installed any spyware so that he can't secretly monitor them.
Text: I was always impressed how intelligent you are and good you were at organising. I didn't say that often enough. I am so grateful I have been able share my life with you. I am taking time out to remember how gorgeous and kind you are.
Ploy: Otherwise known as love bombing, so treat me with the deference I deserve.
He always treated her like an imbecile with continual subtle put downs under the guise of care. With a smirk on his face he continually ambushed her well-structured plans with his disruptive and erratic behaviour. He ensured she was always kept off balance and treading on eggshells by his latest drama. Oh, he forgot to add that he is ever so grateful that he has been able to share his life with his first wife, as well as his flame from Craigslist.
So now he reverts back to using the love bombing when they first met. Extolling her virtues with more insincere compliments, flattery and charm.
He actually resents the fact that he has to take his time out from his World of Warcraft game and waste it in writing this text. He will ensure he extracts a nasty payback at some future time.
Text: I am anticipating a move into part time employment as I plan to do some traveling but I will be around Wellington more often. And if you need help at any time please just ask.
Ploy: Bring out the red carpet and welcoming parade, he's back in town.
He needs free accommodation, a slave, and the chance to abuse and hurt her further. He is now smirking at the mere thought of reducing their standard of living by cutting the child support.
He further reinforces his façade that he such a decent person who is always ready and willing to help. As if? He also knows that she is coming into an inheritance soon so he needs to have close access in order to strip mine her of that.
Text: God bless you — Love Stan
Ploy: He wants to resume his rightful place as Boss.
He is committed to remaining in her life and giving her hell. He expects her to respond within two minutes of receiving this text. He can then pick up from where he left off.
Annie knows he is a sociopath and she did not respond to the text.