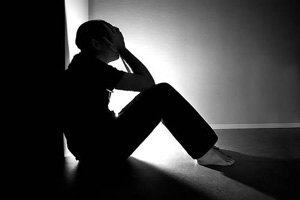 Though I am one parent, I am easily the voice of all the parents and families who are living with the horrors of Internet luring of our innocent children for the purpose of human trafficking.
The issue is real and our painful journey through this with our only daughter has clearly heightened our awareness of what we have been told is the newest form of "cult like" persuasive coercion, luring, grooming and human trafficking which began with a deliberate and meticulous indoctrination into the world of pornography through an online video game. Our lives have been forever changed.
As with anything that can be beneficial, the Internet can also be dangerous. The Internet is the key that opens the locked door of your home and every predator has your key. Once these predators have gained access to and the minimal trust of your child, the grooming and coercion begin with the sole purpose of enslavement and human trafficking. Children's fluent access to technology deepens the danger of this rampant evil.
This is the personal story of our 21-year-old daughter, who was an honor student in her final year of college, and how she quickly became a victim of human trafficking.
Our private crisis began with a phone call late one evening in February. I say private crisis, for you see our daughter is not the only victim; the grief stricken family becomes the victim as well. As parents we are exhorted by law enforcement to not tell anyone of this horrific crime. That exhortation is given for the protection of our daughter, because the predator has access to her cell phone, Facebook, email"¦ and if he should learn that we know where she is and what he has done to or with her, he can easily harm, sell or kill her.
The predators in our nation/world are keenly aware of the legislation that will help minors in this horrific crime; so they are now targeting college girls who are over the age of 17. Our daughter, who is trusting and naïve, an easy target, was playing an online video game on her phone/X box and apparently befriended a person about two years ago. Their communication continued through apps that allow for "private/hidden text and photos."
Fortunately, we were able to gain a great deal of information about what had happened as we had a back door into her computer.
To our horror we discovered hundreds of pages of emails to a man who had gained her trust and began the grooming and coercion process immediately. He alienated her from family and friends, which is easily done with tiny invisible steps that begin with daily logs of essays she was "instructed" to write to him after doing a reading assignment from specific pornographic websites ( fet life and submissive.com). With each essay he learned more and more about her vulnerabilities, family ties and priorities.
Daily, on a timed schedule, she had to send three photos of herself bowing in three positions and breathing him in; within a few weeks these photos became naked photos, accompanied by daily food logs, exercise routines, and extreme sleep deprivation. She was congratulated each time she pushed loved ones away. Above all, she was to keep this relationship private. By the time one finishes reading the emails, it is as if she is a young child talking to a very dominant man.
We learned that he is "into" the BDSM (bondage, dominance, sadism masochism) life style. This is an excerpt of one of the 100's of emails from him to our daughter:
"You have to force yourself to not run, force yourself to believe that I'm not going to abandon you. But most importantly you have to trust that I mean all the things I say to you. You are MINE. I take that very very seriously you have to take it just as seriously. I am the first and only person you come to when u have problems, fears or just need someone to listen to you vent, and I am the only one that you come to if you need your other needs handled. I am your dominant, I am your brother I am your friend I'm also your owner. How can u be submissive to me when u can't give up all the things that have hurt you and will continue to do so until u give me ALL of u inside and out. I am yours as long as you are mine I protect you I shield you from the world. I love you and I will demand to control you as long as you reciprocate by letting me do those things without any fear. You are mine toy all of you."
We were desperate for help and followed all law enforcement procedures. We contacted ICE, the FBI, & HWY patrol, who have investigated this, fully aware of the horror of this situation which is complicated by the fact that she is now 22. Due to coercion and trauma bonding, she declined to leave with the officer doing a well-check. It was explained that if she were under the age of 18 that they would have immediately extracted her from this dangerous man. They have done all they can do at this time. The emails even gave the name of his next victim.
As you read this you certainly may ask how a parent could let something like this happen. I would pose the same question; allow me to give you a few more details. We are parents of four wonderful children. A little over a year ago we noticed some personality changes in our daughter. When she came home for a college break, she asked to see her physician who had treated her for ADHD for years.
She made a 4-page, 8 font size list of symptoms for him. I was dumbfounded that she was struggling so, but in hindsight we now know that she was slowly becoming a victim of coercion. The work of her predator had begun well before he actually took her physically to his home. It was done in such tiny invisible steps that even she did not realize what was happening, she/we just knew something was wrong.
She has always had a love for animals, a lifelong dream of being a veterinarian, always maintained a very high standard with her school grades, graduating with a 4.3 GPA. We would often have to ask her to stop studying and get some rest. Very family oriented, we loved to celebrate birthdays, holidays, and cook out as a family unit with aunts/uncles and cousins"¦ cooking and then celebrating life around the table.
She and her uncle had been working together for several years researching how to set up a ranch on his property. Discussing at great length the types of animals, she had even enlisted the help of her college professors regarding the division of this property into pasture land. She was poised and extremely excited to help with the managing of this ranch. She loved to volunteer her time at horse camps, the Spay and Neuter Center and she worked at an Animal Clinic over summer break.
During the fall semester we began to notice that she was exhibiting a heightened anxiety toward her life decisions, which was perplexing because she had already established those plans. She began to withdraw from us, the phone conversations and texts were short and few.
We tried to reach out and suggested counseling or taking time off from school, noticing she had become combative and more confused about her goals. In hindsight we now realize this predator had control over her. She struggled with who she was and who he was creating her to be.
Again, it appears this is a violation of the 13th Amendment. She is a victim, a number on the list of human trafficking statistics that continues to grow. She is coerced and bound by invisible chains. An expert explained it this way, "The story is most topical and touches on undefined frontiers of the law's handling of consent and the definition of what is a vulnerable adult. Unfortunately your daughter falls between the cracks of our current legal system at this time."
Legal experts studied our evidence and developed it into a case. After reviewing our daughter's negative response to the interviewer, they said, "It is, unfortunately, something we see a lot. Remember, the man who has exploited your daughter has also made sure to modify her behavior, perceptions and attitudes so that he can continue to control her. That includes turning her against all authority figures. This sounds like that practice at work. I wish we had been able to have a specially trained 'high-risk victim' interviewer with that team. It may have made a difference. You never know."
It is our desire to share our story and by so doing we hope and strive to further educate families and eradicate sexual exploitation, Pornography, internet luring – Human Trafficking. Our goal and fervent prayer is to keep all children and young adults safe and informed by prayerfully preventing them from becoming victims of this prevalent evil.
In Genesis 50:20 where Joseph turns to his brothers and states: "You intended to harm me, but God intended it for good to accomplish what is now being done, the saving of many lives." We offer our story to be used for the saving of many lives, that many will learn from these tragedies, educate/empower families and protect children.