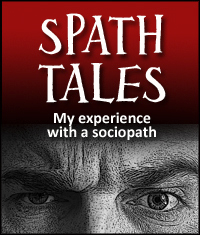 Editor's note: Lovefraud received the following story from a reader whom we'll call "Marjorie18."
I was engaged for three years to a very handsome retired master sergeant in the Air Force. He had two boys the same age as my two boys. We lived together in my home until this Good Friday, March 30, 2018.
He had been moving things out of my house into a storage unit because after his divorce, naturally, he had a lot of stuff that he needed to store and most of that came to my house. He had several vehicles, including a car trailer full of stuff, and then my garage was full of his stuff. So when he started moving things into storage, it was under the guise of wanting to put a collectible car of his in my garage. So that did not seem odd to me.
I came home from work Good Friday (I'm a teacher) and I was making dinner for my son. I was under the assumption that my fiancé was out of town for work. As a matter fact, the Thursday and Friday I'm speaking of he texted me a few times asking me how my neck was (because I have neck problems), telling me how tired he was and that he had other meetings to attend, etc.
When I got home Friday after work, I laid on my bed to relax. I went to my walk-in closet that we shared. It was empty of all of his belongings. My heart dropped. I ran outside to see if I could see his vehicles, which were parked on the side of my property. They were all gone.
I started texting and calling him and I got no answer. I only got one message via text, which said, "There's nothing to discuss. The electric is getting turned off tomorrow. You need to put it in your name. I am moving on. You need to get your shit together. And move on."
He refused to speak with me ever again. He only spoke to two of my girlfriends and told them that he left me for various reasons, which were statements blaming me, accompanied by statements to my girlfriends of how "You need to take care of her. I want her to be OK." As if my girlfriends are responsible for picking up the pieces of the destruction he made in my life!
I reached out to his mother and the stories that he told her were also not true.
Well, he also left love notes all over my house on a regular basis, telling me how much he loved me, we are soul mates, I am is everything, etc. Please marry him, three years we've been together, etc. etc.
By the way, our three-year anniversary was March 20, 2018. He left me 10 days later. But yet, there were love notes from him (80 at least) referencing our three-year anniversary left in my home. So those were left while he was NOT OUT OF TOWN FOR WORK BUT SNEAKING IN MY HOUSE while I was at work to clean out his stuff March 29 and 30.
So unbeknownst to me, while I was at work, he was coming in my home packing up his stuff preparing to ghost me on Good Friday. I had never heard of the term ghosting until this happened to me.
I went through six weeks of extreme emotional breakdown — tears, weight loss, confusion and inability to concentrate. I don't know how I could continue working as a teacher.
His mother sent me a message on Facebook April 21st with the most heartbreaking news. She told me that after he left me he met a gal and married her April 20 — not even one month after ghosting me.
Then I found out another heartbreaker: He had bought a house March 5, behind my back, while he was still living with me.
The last thing that really has thrown my mind into a tailspin is this: About two weeks ago I was getting ready for work and I walked into my bedroom and I saw something funny behind a mirror on my wall. So I stood on a chair and I reached behind the mirror and I felt something squarish with tape all over it. I pulled it down to discover he had had a camera in my bedroom without my knowledge.
I am having an extremely hard time understanding how this man, who told me he was my soul mate, begged me to marry him, entered my life, used me, and then so quickly abandoned / deserted / ghosted me (during a very difficult time in my life personally) and married someone three weeks afterwards and bought a house behind my back.
He also took from me a ring and a bracelet he had given me — which I'm assuming he's given to his new wife — a football jersey he bought for me, and some other objects of mine from my home.
I have contacted the sheriff's department and other connections I have in law enforcement, and I really have no way to prove he put the camera there. Therefore I can't press charges.
I am a well educated, attractive woman and teacher. I have been absolutely changed forever by this experience and my heart has been broken. I would like to write a book or a screenplay about this experience because it's so horrible.
It has not been two months yet and I am still every day dealing with either emotional pain during the day or nightmares at night. I just don't know how to move on.