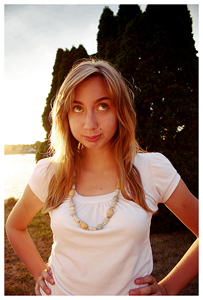 Everything sociopaths say is for effect. They are not capable of honest communication every statement has an agenda.
If you have a sociopath in your life, your objective is to get to the point that you simply do not take them seriously. When they are making promises, don't hope that this time they'll really come through. Your reaction should be, "Yeah, right."
When you hear any of these statements, the best thing you can do is roll your eyes:
I love you
Impossible sociopaths are not capable of love
I'll never do it again
Yes, they will although it may take a while. Sociopaths can control their behavior, so if they need to walk the straight and narrow temporarily to convince you to stay, they will. But eventually they will do whatever they did again.
Trust me
No, no, NO! These people absolutely cannot be trusted with anything!
You're crazy, mentally ill, and should be on meds
This is a typical sociopathic strategy. They will tell you that you're mentally unbalanced. They will often say this with such concern in their voices that you think they're really worried about you. NO! They're trying to destroy you.
Other people think you're crazy, mentally ill, and should be on meds
Another typical strategy. They'll tell you all the terrible things that other people are supposedly saying about you. You, of course, become upset and embarrassed, and never ask these people what they really think. But the other people never made the statements! Sociopaths do this to erode your support system and isolate you.
I'll go for therapy
No, they probably won't go. And it doesn't matter anyway, because once a sociopath is an adult, there is no rehabilitation.
I'll never cheat again
Yes, they will. Cheating and promiscuity are ingrained in this disorder. In fact, they may be cheating even as they make the statement. They don't stop.
You're cheating with your co-worker, neighbor, the repairman "¦
Sociopaths often vehemently accuse you of cheating. Your natural reaction is to defend yourself. Remember they are doing this for effect! They probably know you aren't cheating, but they want to undermine you. (If you are cheating, never, ever confess!)
You must forgive because the Bible says so
Sociopaths often pretend to be born again, religious, spiritual or pious. They are not. They don't care about religion. But they will use religious teachings in order to assert control over you.
I'll kill myself
If you hear this statement, either the sociopath is lying, and just wants to make you feel guilty. Or the sociopath is serious. Either way, you cannot solve the problem. The best thing you can do is call 911.
Recognize that nothing sociopaths say is sincere, and the best thing you can do is ignore anything that comes out of their mouths with one exception. If sociopaths threaten you, pay attention. If they threaten to hurt you, ruin your job, take your kids and you sense they are capable of these actions take precautions.
But when sociopaths are saying whatever they can think of to hook you again, well, just roll your eyes.