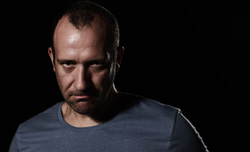 "Coercive control feels like being trapped in a cage and you can't get out and you don't know where to turn." That's how Dr. Lisa Aronson Fontes described this insidious form of domestic violence. She was one of several experts who spoke at a conference on coercive control in Suffolk, England on March 6, 2017.
Another expert, Dr. Evan Stark, said that around 25 percent of women in abusive relationships are never assaulted.
The program described 14 ways that abusers control their victims, from limiting contact with family and friends to constant phone calls, texts and emails.
'It's like being in a cult for one': Read 14 tactics used by coercive controllers, on EADT.co.uk.