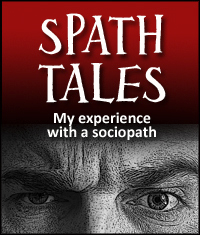 Editor's note: Lovefraud received the following story from a reader whom we'll call "Bernadette."
In early 2012, I met a self-described strong alpha male on a dating site. His background was very impressive a vice president at a large IT firm, author, beautiful home, appeared educated, wonderful sense of humor. He would draw you in, he was what I thought I was looking for, what I thought I needed.
Our early phone conversations would last for hours and the text messaging was never ending.
He was a protector, he would always be a gentleman, keep me safe, what girl would not want that. I fell for him, it seemed like love.
What I thought was the best day of my life, became my hell. My rescuer beat me endlessly.
I stayed. I thought it was love and he told me that as I learned to obey him, the beating would subside.
It always appeared to me he would look for indiscretions to wield his belt, for minor offenses such as forgetting to refer to him as "Sir." I was beaten, hit over 100 times with braided belt, the pain was immeasurable, and somewhere during the beating, a piece inside dies.
I did file a criminal complaint with the local police department. The DA would not prosecute. Abusers are hiding behind S&M and it's an uphill battle. The police victimized me by suggesting I consented to this behavior.
I would never consent. I was not married to this man, but I wanted to be. I stayed because I loved him.
I believed everything this man told me. I lost myself and my ability to reason and to self-protect. I reconciled even after filing a criminal complaint.
I relocated at his urging to find him living with his wife and children, one which is handicapped.
He destroyed my world.
I worked with local Domestic Violence shelter to reassemble my life. They rescued me. Our relationship has worked through the country courts and he and I have a "No Contact" clause.
Most recently, I have found him on Match.com, trolling for new prey to abuse. His Match profile states he is an executive for an IT firm, he is not; he is divorced, not true at all; he graduated from an Ivy league school, he did not. He is not a college graduate at all, he is married, and from what I can see he is not an executive anywhere, other than in his mind.
I contacted him via email to ask him to reconsider hurting other women. I heard from his attorney "¦
I think people need to understand dating websites are laden with predators, plain and simple.
It sounds so odd, but I never realized there are individuals who thrive in creating havoc. They use people as puppets for their amusement. When confronted, they are very adept at triangulation, they skilled con-artists with honed charisma to entice and con very bright individuals, including police.
My story, although sad, has become a catalyst for change. I am building a better life and this type of person can never hurt me again.