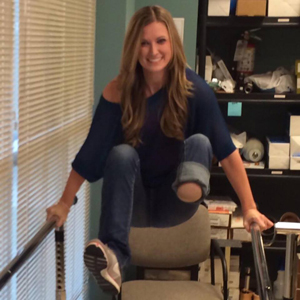 Rebekah Gregory was standing at the Boston Marathon finish line on April 15, 2013 when one of two pressure-cooker bombs exploded. Three people died. Rebekah was severely injured, and eventually had part of her leg amputated.
Rebekah testified at the first day of the trial for accused bomber Dzhokhar Tsarnaev. The defendant's attorney admitted that Tsarnaev did it, but plans to argue that he was influenced by his brother, who later died in a shoot out.
After testifying, Rebekah posted a letter on her Facebook page. She said, in part:
TODAY "¦ I looked at you right in the face "¦ and realized I wasn't afraid anymore. And today I realized that sitting across from you was somehow the crazy kind of step forward that I needed all along.

And I think that's the ironic thing that happens when someone intends something for evil. Because somehow, some way, it always ends up good.
Marathon bombing survivor writes letter to Tsarnaev hours after testifying, on Boston.com.
Rebekah Gregory DiMartino's new Day New Home, on Facebook.com.