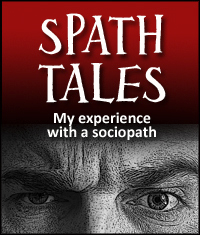 Editor's note: Lovefraud received the following story from a man whom we'll call "Evan."
We were together for four years. He discarded me out of the blue one day for someone he had known 2 weeks.
It wasn't until after the discard I discovered that everything I had thought I knew about him was a lie. I also found out he had been cheating on me, with God knows how many people, our entire relationship. At last count, I could confirm 10.
I cannot confirm that any of the individuals he cheated on me with were female, but I heard stories and have my suspicions. I do know for certain he attempted a sexual encounter with our good friend and neighbor, who is a married female, but aside from that, I am not certain. Honestly I think he would try to get "it" from anything that could move.
The real fun started when I told him I knew about the cheating and would expose him if he didn't leave me alone. The stalking started. Begging, pleading, crying – sometimes while in uniform and on duty. He is a Police Officer for a local department, complete with a fancy car and police dog.
I documented everything, taking steps to protect myself financially and to retain ownership of my dogs. Nothing I said or did could convince him to leave me alone – so I moved 2500 miles across the country, blocked all available means of communication and haven't looked back.
While I'm hopeful he has forgotten of me, I know it's a matter of time before I see that impeccable handwriting on a letter in my mailbox.