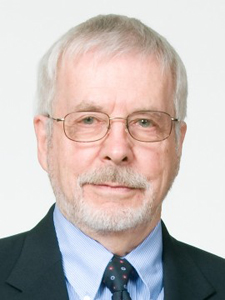 When Dr. Robert Hare started his job as a young prison psychologist, the first prisoner he met was a psychopath, although Hare didn't know it yet. In an interview published in Discover Magazine, Hare describes the encounter with a man he calls "Ray:"
"He was extremely predatory, looked at me like I was food," recalls Hare. "With his eyes, he nailed me to the wall." Then Ray pulled out a crude, handmade knife and waved it at Hare. When Hare refrained from pressing the panic button, Ray said he planned to use his weapon on another inmate. Hare felt that Ray was testing him, so he chose not to report the prisoner or the contraband weapon to other staff.
Hare wanted to solve the puzzle of the inmate's smooth-talking but dangerous personality. After years of research, Hare developed the Psychopathy Checklist Revised (PCL-R), now the most accepted tool for measuring a person's level of psychopathy.
In this fascinating story recounts Hare research on psychopaths, and speculates about how therapists and the courts will treat them in the future.
Into the mind of a psychopath, on DiscoverMagazine.com.
Link supplied by a Lovefraud reader.