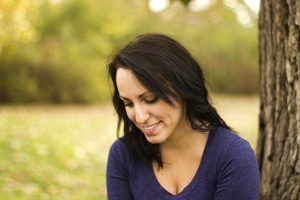 "A Narcissist doesn't just break your heart, they break your spirit….that's why it takes so long to heal." — narcissist_survivor
After experiencing and living through emotional abuse and trauma, there are days where you will feel like you can't move forward, where you feel worthless, where nothing matters anymore…..but I am here to tell you recovery IS possible.
Right after the truth was revealed and after my relationship with my abuser ended, I was shocked, devastated, and a reeling mess. There were so many emotions that I would transition to, from hour to hour….for months. I couldn't believe my reality or even comprehend that I had been taken to this place of depression and self-destruction. I suffered from severe depression and anxiety as a result of the abuse.
In the beginning, about three months into the relationship, I knew something was off, but I couldn't quite put my finger on it. I had never experienced being intimately involved with a mentally unstable person or an abuser. I was always someone who was giving and loving in my relationships, always loyal and trying to make things work. Now I know those qualities are what someone with NPD looks for in relationships, in order to be able to manipulate for their own self-satisfaction or benefit.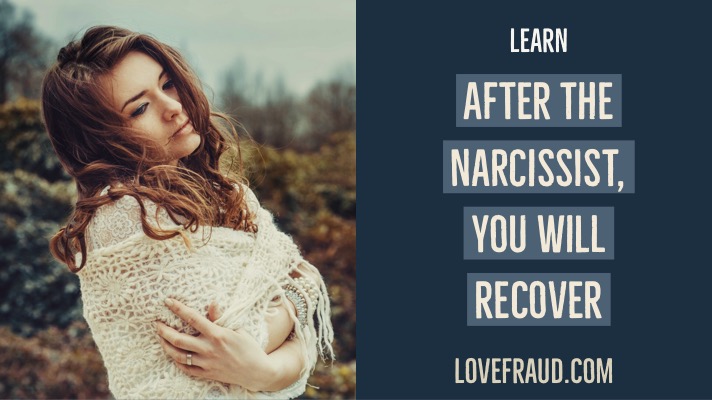 Looking back, repetitively going through the pedestal and devaluation phases (although I didn't know what that was in the moment), I was made to feel like I had done something wrong, that I was crazy and I wasn't good enough. I had already started to reach out for help, but I had no idea how bad it was going to get. Prior to this relationship, I was in a very good place in my life, winning in my career, happy, gorgeous and having fun in my life. Initially, I thought that person coming into my life was only going to enhance it, based on the initial charm and love bombing.
When the first bit of what I now know as triangulation occurred, I immediately sought out counseling. I couldn't comprehend why I wasn't good enough to love. That was exactly how he wanted me to feel, in order for me to keep running to him and I would, in hopes to finally get his love and acceptance. A sad cycle. I started counseling sessions, some light started to peek through and that really was the first step of recovery. Though there was a long, tough road to travel still at that stage, it did help me to put the pieces together in the end. No recovery process is easy, we will all have different steps to take to get to the rainbow at the end. What I can advise, is what did and didn't work for me and I only hope to help other women who have endured this horrific mental anguish.
My abuser kept stringing me along and placating me for weeks after the breakup, which occurred because I found out he was living a dual life. I wish I would've gone no contact from the moment I discovered his transgressions. I was so manipulated, that I was begging him for answers and reasons as to why he did what he did. Of course, he turned it around on me and blamed me, then threatened me that he would never be my friend and would change his phone number and pretend I never existed if I exposed what he had been doing. During those moments of discovery, he really showed his true colors and I knew right then he was the antithesis of a friend and I could care less to have any further relationship with him. I did end up exposing him…..the very next day, he kept his word and changed his phone number.
That was the beginning of my recovery process. I had to digest that the man that I thought I loved, never actually existed. An entire year of my life was wasted (thank God it wasn't more), everything, from day one, was a lie. I had to wrap my head around that. For some strange reason, I still felt love for him, but I had to realize it was love for a person that wasn't real, just a character in a grand story he had conjured up.
I was so depressed, the other aspect that was really hitting me hard was the rejection. I was cognizant that he was a mentally ill person that purposely hurts others, but I just couldn't process the rejection properly. I kept feeling that if I were more like his wife, maybe this wouldn't have happened to me. This overwhelming feeling of not being good enough plagued me, but that was what he had ingrained in me for months. I literally spent two months in bed, staring at the ceiling and crying. The only thing that made me feel somewhat comforted was binge eating and drinking. That is what I strongly urge anyone going through recovery from narcissistic abuse, NOT to do. I absolutely regret gaining so much weight as a result, but I did learn from that part of the experience, to appreciate myself as I was before, after and always.
I also decided that I would not date and practice celibacy for a year. That is something I do advise, to clear your mental space and focus on your recovery. A lot of people are not going to understand what it is like to suffer from mental/emotional abuse and will not resonate with your story, especially if they have not suffered themselves. Realizing that brought me to seek out online support groups. There are so many wonderful groups and resources, this is where I learned about NPD, heard stories like mine and got encouragement from other victims. These types of forums helped me to put the puzzle pieces together, bit by bit.
The next phase that I went through was not having excitement about and confidence in everyday life. I had lost all motivation to succeed in my career and fitness. I just couldn't figure out what would make me feel love or happiness again. I was just trudging through each day, I couldn't feel anymore. So, seven months into celibacy, I thought I was ready to start dating again. I wanted to see if that would help to refresh my spirit. I approached dating with a more casual mindset, I needed to tread lightly and not get too emotionally bound to anything. There was a lot of trial and error, but I quickly learned where my weak spots were and what I would not accept from men. However, I was still having triggering moments during this process. Certain men would display narcissistic traits or behaviors and my mind would be taken back to abusive scenes from the past. I was also having a hard time functioning in everyday life, I was paranoid and scared to shop in certain areas of town, in fear I would run into my abuser. I started having panic attacks while grocery shopping. Normal patterns of my daily life, things I would see, places I would go just kept putting memories of him and all the suffering, into my brain. I would literally ask God, out loud, to get him out of my head.
After some additional trials in other areas of my life occurred, I realized I needed to make a change. While not everyone will be able to take this type of path, I decided that I needed to move to a new town, a new state. It wasn't an easy choice and I was a bit resistant, but in my situation, it needed to be done. The first few weeks of being in a whole new environment were difficult. There was a bit of a culture shock, feelings of sadness, feeling overwhelmed in an unfamiliar environment. Soon all of those feelings were replaced with a feeling of freedom and I felt like a weight had been lifted. My abusers' energy wasn't here in this new place. There were no haunting memories surrounding me anymore. It felt amazing. Then, one morning, laying in bed trying to wake up…..it all just clicked. I no longer had a single feeling towards my abuser, not love, not hate, not sadness, clarity was all I could feel. At that moment my heart felt open again and I realized there wasn't something wrong with me, I didn't cause any of the things he had done to me…..the simple truth was, there was something wrong with HIM. As simple as that realization is, I finally and truly accepted and understood it.
It had been just over a year from my last conversation with him. I didn't feel burdened and hopeless anymore!
Going through such a painful and dramatic experience absolutely changed who I am. I do take accountability for not taking care of my health and for my weight gain, but who I have become emotionally is worth all of it. I have grown into a far more compassionate and understanding person. I've been able to recognize the worth of my soul and what I truly want from this life. My heart is now open in a way it never was before and I am now ready for a fulfilling relationship. I now know how to properly navigate and foster a healthy relationship and I now know how to recognize what isn't right for me. Invaluable teachings. Recovery will happen. Just be gentle with yourself.
"A woman who values herself has no problem walking away from a situation in which she is undervalued." — Matthew Hussy
If you'd like to submit your story to Lovefraud, click here.