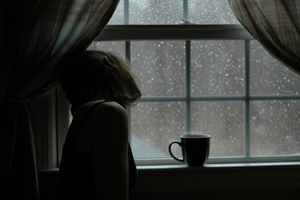 Lovefraud recently received the following email from a reader:
It has been about 3 years since I discovered what happened to me. I've had no contact with my spaths. Yet I still feel so numb and broken. I feel like I have tried almost everything to get through this dark time. I feel so lost. I feel so robbed of my life and my children have been too. What can I do now? I'm running out of solutions. I don't want to feel like this anymore…. please suggest something for me.
Many, many Lovefraud readers have had this experience. I know I did.
Overwhelmed
When you first realize the magnitude of your betrayal by a sociopath, you are overwhelmed. At the very least, the sociopath has deceived and manipulated you. This individual may have also stolen from you, assaulted you, smeared your name and perhaps even tried to kill you.
From the time you discovered what was really going on, each day might have brought shocking new revelations about his or her behavior.
So in addition to coming to grips with what this individual did to you, you likely experienced another major shock to your system. This is it: Evil really does exist.
You may not have believed it before. You may have bought into the cultural myth of "Everybody has good inside." Now, because of your own experience, you have to admit that some people are rotten to the core. This may totally upend your view of the world.
In short, the impact of a sociopath crashing into your life is so shocking and devastating that you cannot absorb it all. So, as a protective measure, you block your feelings about what has happened. You go numb.
Opening the box
Feeling numb blocks the pain but it also blocks joy and happiness. So although going to numbness is appropriate for a while, it's not a good place to spend the rest of your life.
So how do you escape feeling numb?
You begin to allow yourself to feel the emotion attached to your experience.
Most likely, you packed all the pain, anger and grief over the sociopath's exploitation into an tight emotional box that you shoved into a closet deep within you, vowing never to open it.
The only way to get back to your feeling self is to open that box.
It's okay that you weren't able to do it previously. When you first learned the truth, you likely needed to deal with all the practical matters associated with sociopathic destruction, such as stabilizing your finances, work, children or housing. Facing these issues could have demanded all of the psychological, emotional and physical energy that you had.
Internal recovery
But perhaps the practical life issues are reasonably stable, and you can now turn to your internal recovery.
You may have been afraid to do it. You may have felt like if you allowed yourself to feel that deep pain, you would start crying and never stop.
But I suggest that you find the courage to open the box. Allow yourself to feel the pain, because by feeling it, you release it.
This will not be pretty. You may find yourself crying uncontrollably, wailing, pounding your fists, collapsing. I recommend that you do this in private, or perhaps with the help of a competent, understanding therapist.
It also will not be fast. You most likely have layers and layers of pain. Some will rise to the top, you will purge, you will feel some relief, and then more pain will rise up. The process will take time.
But releasing the pain enables the emotional wounds to heal. And the healing will restore your sense of vitality and aliveness.
Emotional recovery can be a difficult path to walk. But each step you take is a step towards wholeness and happiness which is much more fulfilling than a life of numbness.