by Quinn Pierce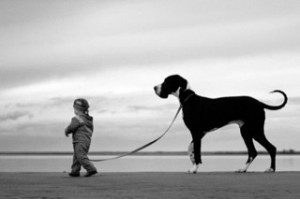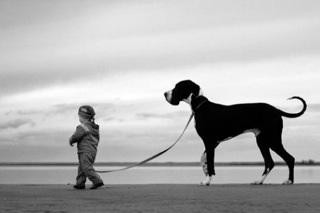 I sat on the edge of the stage watching the teams race up and down the court. It was the first game of my son's basketball tournament. I knew my ex-husband was there, because I saw his car when I pulled into the parking lot. I wasn't surprised that he was there, even though he said he wasn't going. He often changed his plans last minute, or lied entirely just to avoid giving a difinitive answer and to keep others off balance.
When I saw him standing by the players, I felt a mix of annoyance and disgust that he continues to play the 'Father of the Year' role, despite the cruel and un-fatherly behavior he practices behind closed doors. At least I knew he would not try to interact with me, so I sat comfortably a good distance away and watched my son.
The Need For Adoration
An hour later, I stopped home to pick up my other son and my nephew. We returned for the remainder of the tournament and were joined by my dad. When my son saw his brother and cousin, he immediately ran rover, leaped onto the stage/spectator area, and hugged them both. Those around us smiled and cheered for my son as he returned to his team on the sidelines.
Instantly, I felt a shift in the atmosphere. As if on cue, my ex-husband decided to join us where we sat. It was a quick recalculation and adjustment of his own game plan. He saw the admiration and praise the boys received, and he wanted it for himself.
The Facade
This is always baffling to me. My ex will ignore all the hatred, hostility, accusations, and resentment he harbors towards me at any given moment if it suits his needs. And right then, his reason for aligning himself with his self-proclaimed enemy was simple:
He was being ignored.
This is the same as being rejected in his eyes, and he will do anything to be in the limelight. I knew this, but it was still shocking to me that he was so egotistical and condescending that he believed we would interact with him cordially as if we were good friends. He turned to my dad with a politician-like smile and chatted enthusiastically. He glanced over at me, and I smiled at him- a different kind of smile, a smile that said: I know what you're doing, and you're not fooling anyone with this act.
Rejection Reveals the Truth
It didn't make a difference. He didn't care how uncomfortable he made everyone around him, his ego was too important. His only concern was being portrayed in a positive light and aligning himself with the winning team, so to speak. He continued this annoying act until he was faced with a situation he couldn't ignore.
My son walked away from him. In that split second of realization, my ex-husband revealed his true colors. I don't think anyone else noticed, but I knew the signs all too well: the clenched jaw, narrowed eyes, flush of red on his neck- in any other situation, this would have been an eruption of anger. It lasted for only an instant, but it was long enough to make my stomach turn and my heart pound.
Then I realized what had just happened. My son walked away from him.
Empathy is Not a Weakness
It was a significant realization, and I felt my own PTSD symptoms begin to subside. I have to remind myself sometimes that we are safe. These instances also reinforce my understanding of why we were able to be hurt by him for so long. Simply put, we have empathy; we try to understand how others feel. We feel remorse for doing things that hurt others. We take responsibility for our actions and how we treat others.
My ex-husband does none of these things. He puts responsibility and blame on everyone else. The only person that matters to him is "¦well, him. He has no ability to understand or care how anyone else feels. That's why he is able to charge me with abuse one day and get angry at me for not going out of my way to be nice to him the next. His actions make no sense, because it is not how a normal person acts. I spent years trying to figure out how to have a relationship with this man. I made excuses for him, and I convinced myself that he had the qualities I wanted him to possess, even though he clearly did not. It was a frustrating, dangerous, exhausting road, and I traveled it for much too long.
Today was very different, however. And, it was somehow freeing to watch my son's interaction with his father. He gave himself permission to not be a victim; he gave himself permission to be healthy; he gave the rest of us permission to just walk away.
We never stop learning. We never stop healing. We may continue to hurt along the way, but that is what separates us from the sociopaths. Our strength lies in our ability to understand, reflect, and feel true emotions.