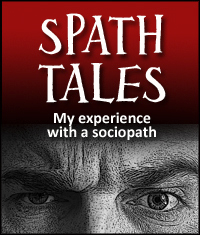 Lovefraud received the following story from a reader whom we'll call "Larissa."
I met him while I was traveling through India. We crossed paths twice within an hour and chatted at the seaside cafe where I had ordered a meal. He was very attractive, striking even – but I was not at all consciously interested in a romance with this guy. I had encountered quite a lot of lechery as a woman traveling alone, although he seemed different. Gentle. Interesting. He seemed very savvy and initially, even slightly aloof to the point of seeming guarded around me. Polar opposite to what I had been experiencing!
He asked what my plans were and from that point, to cut a very long story short, he hijacked them. Initially, he planned outings nightly based on my preferences. These were not dates, I enjoyed his company but I was planning to leave to continue my travels within a week. Before I knew it, he was staying the night, then every night and beyond that, traveling alongside me. It is crazy to think about it in hindsight, but it had all the momentum and excitement of a whirlwind romance.
After two weeks of travel he had run out of money, which made me concerned about his agenda. I had not invited him along, but nor had I told him no when he told me he had quit his job to be by my side. Addressing the issue of his depleted funds became quite a sensitive topic. He would get very "sad" and tell me defensively that he was not "like that". I thought it strange because I hadn't said he was like anything in particular. I had already been generous and now felt I was just justifiably annoyed.
His suggestion was that we return to the city we had met so he could return to work and we could rent an apartment together. My decision to agree confirms I had fallen for his charms by this time. As a point of reference, I had started using the word "gentleman" to describe him, a word I had never previously used. We were together twenty-four hours a day, seven days a week for four months.
He never returned to work. Season was over. Jobs fell through. During this time, there were also some dubious facts I uncovered about a prior relationship through the discovery of an email. A woman twice his age had arranged his visa to visit her in Europe. He was so devious that it defied me. It literally did.
After interrogation, which escalated into a lot of defensiveness, I deferred to his re-scripting of history. She was a frequent tourist to this mecca, in love with him and "crazy". I was able to gauge that she had been arranging his visa, and flights, under the assumption that they were in a relationship. Instead, here he was living with me.
The fact that he had not communicated with her at all for a number of months (which prompted her desperate attempts to contact him) were enough to fortify his version of events. He messaged her to leave him alone, that he was "married". She gushed a reply that he would make a wonderful husband and father. He destroyed his SIM card.
This discovery had prompted a lot of friction and a lot of questions. I eventually returned home unsettled but with vast amounts of reassurance that he was in love with me, he was sorry that SHE had caused trouble for us, but we were going to "fight with life" in order to be together (forever).
The next nine months were excruciating. Not because I missed him, but because somehow, despite the ocean between us, he controlled my every move. The plans were for us to reunite as soon as humanly possible. In order to this, I would return to work immediately and work as many hours as possible to fund my next six-month visit. He would head straight to a tourist mecca in the mountains for work and save as much money as possible.
One of the things that attracted me was his "action hero" spirit. He talked a lot about the challenges of being born in a developing country and yet, he seemed so capable and self-sufficient! His sorry backstory was that his parents, particularly his mother, had never loved him. That he had left home in his teens and had found his own path and had supported himself from an early age.
I admired this in him although I actively questioned the relationship with his parents. It seemed incongruent with the fact that he could seem to, and did, come and go at his whim. He used the story that he had survived on his own through sheer hard work to compound the lie that he was not currently working as he did not want to leave my side.
His action hero reputation took a nosedive once I was home and expecting him to do anything he had told me he would do. Suddenly, everything was too hard! Indian life was so hard! Yet he seemed to be having a lot more fun than me. He used money I sent him (one time and early on to get to a job, of course) to travel and avoid work altogether. He quit/lost a series of jobs and lived off friends when the money dried up. He never repaid a single debt.
I know this sounds crazy, but despite common sense, my better judgement and my the shrill call of my instincts, I let him subdue me. His lies and excuses were elaborate but somehow contained enough basis in reality to make me question myself and my own insecurities and biased expectations. I had it easy. He did not.
He needed to know where I was, yet could and would disappear at random only to resume contact with excuses and rebuttals tying me in knots.
He blamed me, he blamed the pressure I put him under, he blamed my not believing in him, he blamed an apparent need I had to "see a doctor", he blamed the distance between us. Things continued like this and I aborted not one, but two planned visits to return due to the upheaval between us. I tried at least a dozen times to break up with him, but he was relentless. He would contact my family and friends until I caved.
A string of broken promises later, I flew back to see him. By this time, I was a joyless wreck. I had let him define me. I thought being with him would diffuse the utter confusion. I cringe at this admission.
He punched me in the face on my first night there. I had felt uncomfortable while being intimate with him. There had been no romance. I asked him what had changed, so he promptly punched me in the face and broke his phone. I was warned.
After that, he assaulted me two, three times a week while withholding my passport, my credit cards, my cash. He punched me if I asked a question he didn't want to answer. He punched me when I couldn't sleep. He punched me when I made an observation. He punched when I had an opinion. He punched me when the scooter I had to buy from his friend (so he could get to work, of course) turned out to be a dodgy deal and I asked for my money back. He punched me a lot.
When he broke my nose, he mocked me as blood gushed and as I cried. I will never forget the look in his eyes: dead. He told me if I didn't shut up and go to sleep, he would stab me. I believed him.
He had started drinking which is something he refrained from doing beyond the odd social nip when we first met. He had come home heavily intoxicated and assaulted me again when I tried to prevent him from entering. Security came and he diffused everything in Hindi. He told me "You have no idea what I can do to you, I am bad. Now you can see the real me" He had started to tell me this a lot, that he would kill me. He would throw my body in the water. He put pressure on me to tell my family we were not together anymore, we had parted ways so that they couldn't accuse him if anything "happened" to me. I refused.
I had previously tried to lock him out and return his things via apartment security, but he climbed three storeys as soon as the complex was unguarded, breaking in through the balcony door only to casually walk to the fridge and help himself to the fridge while I shook like a proverbial leaf in my bed.
As I broke down on that final night, he smiled. He lay on the bed and closed his eyes and he smiled. I was breaking down and the satisfaction on his face was nothing short of demonic.
I ran.