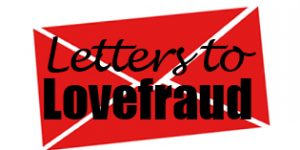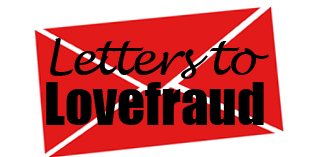 Editor's note: Lovefraud received the following letter from a reader who posts as "stopbuggingme." After 25 years, she realized that her husband was a sociopath.
When my life fell apart a feeling arose that I really hadn't felt before. Bitterness. I was becoming bitter. A bitter old b*tch. I called her Bob. It was like every time I opened my mouth Bob took over, spewing her bitterness everywhere! Even if I was just talking to myself, Bob would interrupt. She had to be stopped! Here are three things I used to keep Bob from living my life.
Laughter Yoga
My wonderful sense of humor? Bob stole it. I just couldn't laugh anymore. It seemed too dire and felt almost fatal. Laughter Yoga (Hasya yoga) saved me from this and kept Bob away. Even though I wasn't really laughing when I started, it was keeping my laughter capabilities flexible and helping me to breath. I felt like I had holding my breath for years. Sounding at first like the sounds of a lamaze class, ha ha ha ha ha, ho ho ho ho ho, he he he he he, who who who who, ha ha ha ha. Biologically they believe your brain does not know the difference between a pretend laugh and a true laughter response. Your body sends the serotonin either way. Serotonin supports your nervous system. Find something online or near you or just make it up as you go!
Jigsaw puzzles
Jigsaw puzzles are still a great way to distract me from Bob with her never ending terrible thoughts. The ruminating. They help me to slow down. When Bob and my brain would get working on pinning me down, I would step over to the puzzle and give my brain something else to do. These puzzles could take weeks. Sometimes I would sit for a minute, sometimes an hour. The goal was to find "just one piece". Sometimes I would walk away not finding anything and sometimes I would easily step back to find one right in front of me. It solidified, one piece at a time, one moment at a time. It anchored the knowledge that sometimes you can't see what is right in front of you until you walk away and come back. It helped with the ruminating and paralysis that can happen when, life as you know it, is dismantling.
The Grief
Take a vacation day or vacation hour from your grief. The grief that comes can be a weight you carry 24/7. Your are already over stressed and probably haven't thought about being good to yourself in a long time. Do anything you love. Eat ice cream, take a bath or soak your feet, go on a walk or take yourself out to dinner (I recommend with a book, or a journal, or something to glance at once in a while for dinner). Just attempt to keep your intention to yourself in "I love you. I will take care of you." Self care, caring for myself, is something I didn't learn until now. I was too busy caring for everyone else and I wasn't even good at that anymore. I had run dry. If Bob showed up at these times, I just would gently send her away. She was not invited.