Fraud and other white-collar crime big and getting bigger.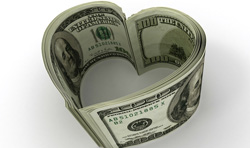 For sociopaths, the ability to commit fraud is a job skill, a core competency. That doesn't mean sociopaths are responsible for all fraud, but they are exceptionally good at it.
No one knows exactly much fraud and white-collar crime is being committed, but the problem is huge. Consider:
Consumers filed more than 2 million complaints with the Federal Trade Commission in 2012. Identity theft topped the list of complaints, accounting for 18% of them.
In 2012, the cost of identity theft in the United States was $21 billion, according to a survey released by Javelin Strategy and Research.
During 2011, 25.6 million adults in the United States—10.8% of the population—were victims of one or more consumer fraud incidents, according to the Federal Trade Commission (FTC). The FTC conducted a survey that measured consumer experiences with particular types of fraud, including weight loss products, prize promotions, unauthorized billing for buyers' club membership or internet services, work-at-home programs, and more. The survey did not estimate dollar losses.
In 2012, 61% of organizations experienced payment fraud, including check and credit card payment fraud, according to the Association for Financial Professionals survey. The typical loss was $20,300.
The typical U.S. organization loses 5% of its annual revenue to occupational fraud, according to the Association of Certified Fraud Examiners (ACFE). Occupational fraud is deliberately misusing an employer's assets for personal gain, and the ACFE estimates that it costs companies, not-for-profit organizations and the government worldwide $3.5 trillion a year.
Credit card fraud increased 87% between 2010 and 2012, according to Javelin Strategy and Research. The total financial loss was $6 billion.
Fraud isn't included
Despite the explosive growth in fraud and white-collar crime, statistics reported by the Federal Bureau of Investigation (FBI) shows a declining crime rate. Why? Fraud is not included in the most commonly collected crime data.
The FBI collects crime data through the Uniform Crime Reporting (UCR) program. The program tracks only eight selected offenses: murder and non-negligent manslaughter, forcible rape, robbery, aggravated assault, burglary, larceny-theft, motor vehicle theft and arson. These are called Part I offenses and are presented in three categories—violent crimes, property crimes and hate crimes.
Fraud is classified as a Part II crime, which means that it is only measured when an arrest is made. As a result, the data appear to indicate that crime is going down, when in fact crimes like credit card fraud and identity theft are growing exponentially. Here are recent crime reports:
Crime in the United States, 2011
Hate Crime Statistics, 2011
A new method of measuring crime, called the National Incident-Based Reporting System, collects substantially more information related white-collar crime, but many law enforcement agencies are not yet using it.
Although fraud information is not collected in the Uniform Crime Report, the FBI has beefed up its fraud investigation through its Financial Crime Section. In 2012, the agency released a report to the public on financial crimes. Actor Michael Douglas, who starred in the 1987 movie Wall Street, even made a public service announcement for the FBI.
FBI Financial Crimes Report 2010-2011
Sweetheart scams
Fraud cases in which the perpetrator and the victim are romantically involved are sometimes called sweetheart scams or romance scams. According to data collected via the Internet Crime Complaint Center (IC3), in 2011 more than 5,600 complaints of romance scams were filed. Losses totaled $50.4 million, or an average of $8,900 per victim.
Based simply on the e-mails that Lovefraud receives, the actual number of sweetheart scams is probably far higher than the number reported to the IC3.
Next: You may never see justice