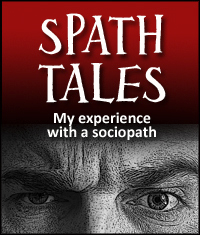 Editor's note: Lovefraud received the following story from a reader whom we'll call, "Lisa20." Names are changed.
What happens in Vegas really should stay in Vegas. Unfortunately I didn't take this advice.
I was taken to Las Vegas almost exactly one year from the day that my husband died suddenly in a ski accident and left me a widow with two young children. The trip was my "New Years". I made March 1 my new year, the date I was going to make an effort to stop living in the past and move forward emotionally and personally.
The man who called himself Alain literally walked into my life while I was sitting in a lounge with my two girlfriends. I didn't see him but he saw me, came up to me and asked if he could join us. I said yes. It was my New Years eve after all, a bit of male attention on the night before my New Years was going to begin was just what I wanted.
He was attentive, attractive, fit, generous, courteous. I couldn't believe my luck. We danced, we had a drink, we talked. He told me a story of death (of his son- in Afghanistan- a lie), I told him of my story of my husbands death.
He said he worked for the US Department of Defense – more specifically, INTERPOL (a lie). He said his birthday was August 5 (a lie) so was mine! As the night came to an end, he walked me to the elevator, gave me the tiniest of a kiss and asked if he could see me again the next day. I said, yes!
Up in the room, I told my girlfriends what I had learned about him. Of course we checked social media to find out more about him; nothing, his name did not come up anywhere. (First red flag, I ignored it).
The next afternoon, we met at our prearranged meeting spot, he kissed me, took my hand and off we went. I felt like I was part of a couple for the first time in over a year. We shopped, we talked, we had lunch. We went back to the hotel, he invited me up to his room, I said yes but that I wouldn't have sex with him. We had sex.
For the next day or two, we met in the mornings, spent the day together and part of each evening.
I was the first to leave. As I was getting ready to head to the airport he suggested that we keep in touch. I absolutely agreed. On the flight home, I told myself that if bad things could happen in a moment ( my husband dying on a ski run) why couldn't good things? Why couldn't a really nice, handsome, kind man walk into my life out of nowhere and want to be with me?
Because if it's too good to be true; it isn't true.
From that day on we were in a long distance relationship; there were lengthy telephone calls, hopeful conversations of being together, how lucky we were to have found each other.
We would meet in Calgary, in California, in Vegas again, but NEVER in Texas. (Red flag # 2). And he was always in control. He called me. He didn't answer his phone if I did call him. He would make plans to come see me and then cancel. There were never invitations to come see him at his home.
There were excuses; he worked for INTERPOL his work was secretive, I couldn't tell anyone who he worked for, he would be out of the country for weeks at a time and unavailable, he would connect with me when he could. And I believed it all.
During this time I was also settling my husband's estate. We talked about finances, we had a conference call with my financial advisor, he had some great advice for me – diversify. My husband had been in the oil and gas business, the vast majority of his investments were oil and gas related. Why don't we invest in something new together?
What a great idea, this is what couples do. Did he have a suggestion? Of course he did, jewelry. He sent me a photo of a parcel of jewelry that he would buy from a wholesaler, I would pay for half, he would pay for the other half, we would wait a few months for it to increase in value, he would sell it privately and we would split the profit.
I sent him $35,000US. Then came another great opportunity, another $35,000US. Then his mother's death ( a lie) a loan of $9,000 just to help him with the immediate costs of burying his mother, followed by another $9,000US loan. Altogether, in the course of one year, I sent him almost $250,000 US.
In return, I got two diamond rings! One was just because he loved me, the other was an engagement ring; he wanted to marry me. He got down on one knee and presented me with the ring. I was going to get remarried and my kids and I were going to move to Texas to start new. My grief period was over!
But I never made it to Texas, when he phoned me just days before I was scheduled to leave to finally see where he lived and to meet his family and friends, because he had yet again been called away to work, (this was soon after the Brussels bombing- he would use international terror events to coincide with his work absences to make his line of work seem more legit) I demanded answers.
He never answered any of my questions; he simply disappeared. I sued him in civil court and won. I had the judgment enforced in Texas court. I have hired a court appointed investigator to track down him and his property in an effort to get any of my money back. The amount I get back is irrelevant, as long as he doesn't have it. He picked the wrong woman to con.