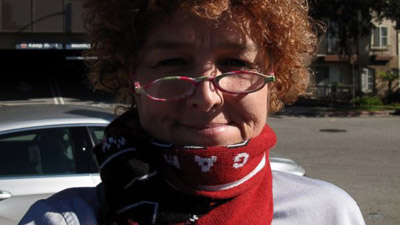 Finally, some nationwide exposure to the problem of sociopathic con men.
On Friday, June 20 at 10 p.m. (Eastern), the ABC 20/20, the network's news magazine, will tell the story Katherine Underwood's campaign often in disguise to collect the money owed to her by her former boyfriend, Budimir Drakulic. I am interviewed in the show explaining how it's possible for someone to give her partner more than $410,000.
I broke the story back in April in an article for the Daily Mail:
I'm not done wig you! The many disguises woman wore to spy on an ex-lover who owes her $1.6 m after 20 years.
Like a true sociopath, Drakulic never paid. But maybe he will now. ABC News hired a private investigator to track Drakulic, and then a process server to help Katherine garnish his wages. Here's a preview of the show:
Woman dons disguises to get money back from ex, on ABCNews.go.com.
Lovefraud readers: Tune in. Tell your friends and family to tune in. Sociopaths live among us, and we all need to know how about these sweet-talking predators.