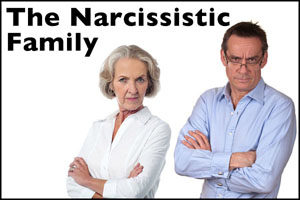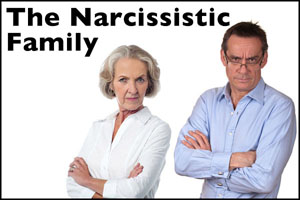 By Joanie Bentz, B.S., M.ED BSC/MT
"Be who you were created to be, and you will set the world on fire"—St. Katherine of Siena
Admitting abuse, especially by a family or family member, is extremely difficult. Families are supposed to be safe havens where you are loved unconditionally and respected as an individual. Being treated poorly is not normal. Those who are abused in families tend to make excuses for the abusers, especially abusive parents. To come to terms that abuse is taking place in your family is to admit the unthinkable, that you were never loved.
So how can know you are part of a narcissistic family? What happens in a narcissistic family that makes it abusive?
Please consider a story about a close friend of mine, "Michelle."
Michelle was a gifted young lady, with many friends and interests. When she was still in college and was home for the summer, her mother was interrogating her about something very personal. Her mother was always intrusive about Michelle's personal life.
Michelle set a boundary. "I do not wish to talk about his right now mom; it is hurtful," she said.
The mother became hysterical. The climate of the conversation took a turn for the worse. Michelle was stunned at how her mother was behaving, because she was becoming physically aggressive. Michelle's mother was small and thin. It was quite astounding how she seemed to morph into an insanely frightening visage.
Michelle told her mother that she would not speak to her while she was so upset. The mother demanded that Michelle "talk" to her, and invaded her physical space.
Michelle then locked herself in her room, while her mother banged and screamed for her to open the door. Finally, the banging stopped, but when Michelle opened the door, the mother was there waiting, and chased Michelle down the steps into the basement. The mother threw a trashcan at her.
Michelle knew her mother could become more volatile, she has seen it before as a child. She worried that her mother may inflict physical harm.
Meanwhile, Michelle's older sister witnessed the whole episode, and snickered at how amusing it all was, standing by as if nothing happened. Her sister read a book while Michelle's mother ran after Michelle, around the chair where her sister was sitting.
That night, Michelle decided to inform her father about what transpired. She asked her sister to come with her and speak up. Her sister refused.
Michelle was more concerned about her mother's mental health than her own safety. She had never discussed any sort of family matter with her father, so approaching him was more than intimidating.
Michelle told him, "Something is wrong with mom; she threw a trashcan at me." Michelle described how her mother behaved, and how frightening it was to witness the whole scenario. "I think she needs help," Michelle added.
Her father's answer: "You are lying; it never happened. And don't think I will ever be your friend, because I am your father."
Michelle was injured by this statement, down to her core. She knew at that moment that she could never have a healthy bond with her father, something she yearned for deeply.
Is this a story of narcissistic abuse?
After reading this story, do you feel Michelle was being abused by her family members? Is this a narcissistic family?
The answer is yes to both questions. Why? Let's examine this incident:
1 . Michelle created a boundary, and her mother would not honor or respect her boundary. Michelle was a young adult, over age 18. Her mother was disrespecting her by refusing to accept that Michelle did not wish to speak with her mother until she calmed down. Michelle set a limit on what she would tolerate from her mother, which meant her mother would have less control over Michelle. Abuse is all about power and control.
2. Michelle's mother was always intrusive. Her mother was always making demands, not requests. Her mother was banging on the bedroom door, demanding that Michelle talk to her. To the mother, Michelle had no choice. Abusers do not give you a choice about anything. You are not to have independent thought or action. In their minds, you are required to comply with their wishes.
3. After engaging with her mother, Michelle felt drained and exhausted, due to the fact that everything she says to her mother turns into a never-ending circular conversation or interrogation. Abusive people want you to be confused and not sure what the conversation was actually about, so that the truth about their pathology always remains under wraps. They worry that if you find out the truth, you may leave them and tell others outside the family.
4. When a family member, or anyone else in your life, becomes physically aggressive because you say "no," it is abuse. The physical aggression is meant to frighten you into complying with their demands. They feel you have no right to refuse their mistreatment.
5. Michelle's older sister sat by watching the whole episode, and found it amusing. She would not offer a helping hand, therefore enabling the abuse. Anyone who watches a person being abused, and does nothing about it, is also an abuser. Her sister's attitude was sadistic in taking pleasure in Michelle's suffering.
6. Michelle was more concerned about her mother than her own safety and well-being. Normally, we could consider this a noble mindset, but not in this situation. Michelle was wired since childhood to always think of her parents' needs and wants before her own, no matter what. Abusers want you to be co-dependent, so that you care more for them than yourself.
7. To those in the family and those on the outside, Michelle's father was regarded as a wonderful human being. However, Michelle noticed his behavior in this situation did not match this projected image. Her father denied that her mother went into a rage and attacked Michelle, and instead accused Michelle of lying. Then he said he is not her friend. Michelle's father gave a glimpse of his abusive mindset through this brief conversation, by his defense of the mother's toxic behavior. He was never concerned about the potential harm that could have been inflicted on Michelle.
Accepting the reality
If your family were abusive 100% of the time, they would not go undetected. Therefore, abusers keep up the mask of a false self and normalcy so that their true self is hidden. This is the core of narcissistic families.
After many years Michelle sadly accepted the fact that she in an abusive narcissistic family. Connecting the dots was a process, but she knew it was essential to find order in the chaos. Michelle went on a quest to save herself and her own children, so she gradually pulled away from her family and went completely "no contact."
Michelle wanted to be the person she was created to be! She was meant to set the world on fire!