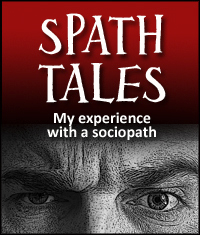 Editor's note: Lovefraud received the following story from a reader whom we'll call "Myra."
After 2 failed marriages and one long term relationship that failed, I thought I found Prince Charming, even with the baggage that came attached.
We all have it right? The key is to find someone that accepts and loves you regardless and will help you unpack that baggage.
Long story short, I was hit with the realization that my partner was a narcissist on December 9, 2015, after getting into a severe argument with him over how I was feeling regarding the relationship.
He asked me sweetly to tell him what was wrong, what was bothering me. Big mistake.
As soon as I opened up, he became enraged and made it all about him. I'm too needy, I'm dense, I'm crazy and I'm pushing him away with my behavior.
At first, I felt it was my fault for upsetting him, but then a voice inside me said, f*ck this, you feel how you feel for a reason, do not let this guy twist your words and emotions around anymore.
That night I came to the horrible realization that this Narc had been doing this too me the whole relationship. That is why I felt like I was losing my mind, angry, sad, depressed, withdrawn, unable to eat, cloudy brain, horrible anxiety etc.
I started putting the lies together and it all started to make sense.
He lied the whole relationship about everything "¦ where he was, what he was doing and even who he was with.
Here I sit with 2 small babies, as he discarded us after I told him no more and I was on to his bullsh*t. I have no job, no money, but we are gonna make it.
So glad he's gone.