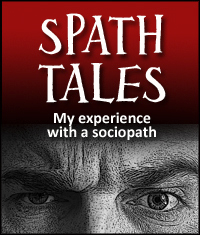 Editor's note: Lovefraud received the following email from a reader whom we'll call, "Molly." She, unfortunately, met a sociopath who cheats internationally.
I met this guy online. In a week he had booked his flight from Scotland to see me in Ireland. He told me I was exactly what he was looking for.
At 47 he had already been married and divorced twice and had an 18 year old son. He had a highflying job going to work via helicopter so it was all very romantic.
He claimed to have depression and anxiety. The day my mum died instead of coming to her funeral he flew his other woman to Barcelona to a 4-star hotel for 5 days over Valentine's. When he got back 5 days later, he finished with me via text saying he meant to do it last week.
After 7 weeks he came back declaring undying love. I spent 4 months in the summer in his home in Scotland, doing it up, seeing furnishing and curtains. That's actually what he needed me for.
Read more: Dating a sociopath? Spot the Red Flags of Love Fraud
He told me he was coming to live with me in Ireland…his mail is still coming to my house. He has 2 bags of my clothes and shoes and numerous requests to send them back gave been ignored.
This man earns 4 times my salary, but started asking me for money. Even his son hinted when we were playing a card game, "oh my dad is cheating…that wouldn't be like him."
He is now dating a Scottish politician. I thankfully was able to warn one of his potential victims and she was astonished that he was planning to move to Ireland as he was in contact with her wanting to meet.
It was devastating at the time and horrible not to have my belongings returned by this sociopath who cheats internationally.