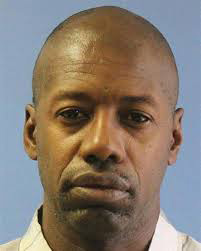 Not one, but two likely serial killers have been in the news recently.
First there was Jesse Matthew, charged in the abduction of Virginia student Hannah Graham, whose body has now been identified. Police have linked Matthew to at least one other crime, and are examining cases of more dead and missing women in Virginia.
Then there is Darren Vann, of Gary, Indiana.
Vann was arrested in the killing of 19-year-old Afrikka Hardy, whose body was found in a Motel 6 in Hammond, Indiana. Vann confessed to the crime, and led police to the bodies of six other women.
All seven of these murders took place after Vann was released from a Texas prison on July 5, 2013. There may be more. Prior to being jailed in Texas, however, Vann:
• Was kicked out of the Marines after less than two years of service with an "other than honorable" discharge.
• Wrapped his arm around his girlfriend's neck, doused her with gasoline and threatened to set her on fire. This was in front of the police who were there to arrest him. He did 90 days in jail for that incident.
• In the rape that landed him in the Texas prison, he knocked the woman down, started to strangle her and said he could kill her.
In a plea bargain for that Texas rape, Vann pleaded guilty. When he was released, he was placed on the Texas sex offender registry, listed as "low-risk." That's low risk of re-offending.
Seven women are dead.
I wonder who determined that Darren Vann was a low risk? I hope he or she is fired.