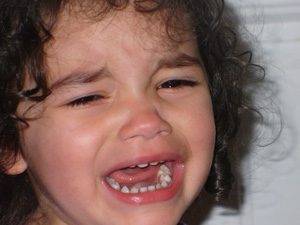 By Dr. Kathy Ahern
An earthquake strikes in the middle of the night. A four-year-old child is trapped in a demolished house. She is left without food or water, help or support for three terrifying days.
In a different city another child the same age is neglected by her self-absorbed parents. They ignore her cries of hunger and fear for three days.
Years later, the earthquake victim suffers no ill effects from her experience. The child who was physically and emotionally abandoned grows into an adult suffering from complex PTSD. The physical and emotional traumas were identical. So why the difference? Betrayal.
The neglected child was dependent on her parents. She needed them. She loved them and trusted them, and they betrayed her trust. The earthquake victim had the same physical and emotional experience, but she was not betrayed by her parents. Her parents did not cause the earthquake. When she was rescued, her parents hugged her and provided her with counselling and medical care.
Hardwired to love your abusers
If you are the child of a psychopathic parent, you suffered from your parent's abuse or neglect, as well as an often worse trauma. You suffer the trauma of being betrayed by people you are hardwired to love, and whom you relied on for survival.
Betrayal Trauma Theory highlights the importance of social relationships in understanding complex PTSD outcomes. This theory states that trauma perpetrated by someone you trust or depend on is more psychologically damaging than a similar trauma perpetrated by someone you are not close to.
Betrayal traumas are events that involve profound social betrayal. These include severe neglect, emotional, physical or sexual abuse by your caregiver or authority figure, or marital rape. Until recently, research and treatment of PTSD focused on the fear aspects of trauma. However, recent research suggests that betrayal you experienced at the hands of a sociopath may be even more important than fear in predicting how bad your trauma symptoms will be. Betrayal adds the complexity to complex PTSD.
Two impossible situations
The reason that betrayal is central to complex PTSD is that as a child, you were trapped in two situations you could not escape from: dependency and abuse. As a child you were physically dependent on your parent. As a baby you could not feed yourself. As a toddler you could not dress yourself without help. When you were a pre-schooler you could not drive to the store to buy food. As a ten year old you couldn't run away and begin a new life with different parents.
Age appropriate physical dependency is not a problem for a child who lives in a supportive, dependable environment. It IS a problem when developmentally normal physical dependency traps you in an abusive home situation
Age appropriate emotional dependency also binds children with their caregivers. As a child you were hardwired to love your caregivers. In evolutionary terms, love was the glue that bound you to your caregiver so that your chances of getting food and shelter were maximized.
In prehistoric times, stone-age children who adored their parents and clung to them were more likely to survive attacks by a sabre tooth tiger than were cave-children who were indifferent to adults who were their only means of survival.
High trust situations have high betrayal potential
All children are physically and emotionally hardwired to be dependent upon their parents, so by default they are all in a "high-dependency" situation. Thus for every child, childhood is a potentially a "high-betrayal" situation. However, most parents are trustworthy enough to meet their child's physical and emotional needs, so they don't betray them. Your toxic caregiver betrayed you by exploiting your developmental vulnerabilities for their own selfish ends.
Research has shown that traumas that are perpetrated in the context of a relationship in which you trust and/or depend on the perpetrator are remembered differently than other traumas because of your dependency. As a survivor of high-betrayal trauma, you experience greater depression, dissociative tendencies, and posttraumatic stress than survivors of low-betrayal traumas.
When trusted and loved caregivers neglect or abuse you, a conflict is created where you need to stay engaged in the relationship to survive. However, you also need to defend yourself from the abuse. Tragically, you cannot please your toxic parent AND stick up for yourself. You have to choose. Human beings are hardwired to choose to please the caregiver. One way you are able to please your abusive caregiver is by supressing your awareness of the abuse.
Betrayal disrupts your ability to deal with negative emotions
According to Betrayal Theory, in order to obtain basic needs for survival (e.g., food, shelter and emotional support), you will try to maintain the relationship with the abusive caregiver by not identifying the abuse as abuse. You see it as "normal," or you blame yourself for deserving or causing the abuse.
The outcome of this is that as a survivor of high-betrayal trauma, you have difficulty in regulation of negative emotions. Survivors of low-betrayal trauma (where the child is not in a relationship of trust and dependence with the perpetrator) do not have such overwhelming problems with emotion regulation.
As a survivor, your feelings of fear, sadness and anger are so overwhelming that they get in the way of living life and achieving goals. In clinical terms, you are probably suffering from emotional regulation problems resulting from betrayal trauma.
Difficulty in protecting yourself
Another outcome of betrayal trauma is that you end up with a reduced ability to detect risk in your social environment, including intimate relationships. Many betrayed survivors have a delayed response to danger cues and end up getting re-victimized in adulthood.
On top of all that, as a survivor of betrayal trauma you are vulnerable to substance use problems. This is possibly because you have difficulty discerning the risk of substance misuse, or because you see the risk, but don't care. You might disregard the risk because you have adopted the same lack of concern about yourself as the perpetrator had. You might have a sense of a not having a future, so you to take risks that threaten your health.
Maybe you will do anything to blunt the overwhelming negative feelings of anger, fear and despair because the betrayal impaired your ability to regulate these emotions. Addictive substances are very seductive because they blunt overwhelming negative feelings so well.
Shame and self-blame
Betrayal by trusted parents is toxic because shame is involved in the betrayal. When researchers compared the symptoms of people who experienced high-betrayal and low-betrayal trauma, the researchers found that high-betrayal trauma victims experienced a lot of shame and dissociation, while low-betrayal trauma survivors experienced fear, but not shame and dissociation.
This toxic shame could be the direct result of your parent blaming you for the abuse. Perhaps they told you that you were imagining things or were too sensitive. Maybe they made you carry the humiliation of being dirty and smelly at school as a result of their neglect. Toxic shame is also the result of you internalizing the erroneous belief that you were not valuable enough as a person to be treated with kindness or respect.
As a seven year old, your brain is incapable of thinking, "Mommy is violating my boundaries (an abstract concept), and not fulfilling her parental duty of care (another abstract concept) to provide me with a safe home environment." Instead, your seven-year-old thinking goes along the lines of, "I love and need mommy as the most important person in my life. All moms love their children and would never deliberately hurt them. Therefore I must deserve this." This ego-centric conclusion is age-appropriate and normal. However, your erroneous conclusion that you "let" the abuse happen because you deserved it is deeply self-shaming.
Self-blame for abuse frequently stems from not realizing the truth that you didn't have the physical or cognitive resources required to protect yourself. No child does. However, you feel ashamed because you seemed complicit in your own abuse by trusting your abuser. As an adult it is easy to forget the reality of how powerless you really were.
Coping with an impossible situation
As a trauma survivor you may separate yourself from your feelings, or internalize the mistreatment in order to cope with betrayal and abuse. Your deep sadness and anger at the abuse are often suppressed, and this adds to the trauma. You might have learned to suppress sadness or anger through shaming or punishment for crying; or being told that or that you deserved the mistreatment. These messages can come from a variety of sources including your abuser, enabling family members, and oblivious people at school or church.
Unlike abuse perpetrated by a non-caretaker, you had to have continued contact with the perpetrator. If you lived in the same house as your psychopath father, you saw him every day. Sadly for you, it would have been easier for you to avoid the psychopathic neighbor than it was to avoid the psychopath who lived in the same house.
Also, children in normal families have support systems in parents and relatives that you, the psychopath's child, didn't have. If these children had the bad luck to be abused by the psychopathic neighbor, they would have received much needed medical and emotional support from their caregivers. You, as the child of a psychopathic parent, had no support system to protect you from abuse, or to validate how appallingly you were treated. Your "support systems" were your abusers and their enablers.
Furthermore, perpetrators who are not your caregivers would probably have less emotional influence over you than your parents did. You are less likely to believe that "you deserve it" when a stranger tells you this, than when your mother tells you. Also, it easier to compartmentalize the abuse as being separate from daily life if the abuse is not coming from a parent you adore.
Betrayals are cumulative
There are many different ways psychopathic caregivers can abuse and betray children. Studies suggest that it is not "merely" the number of traumatic events that cause harm, but also the number of unique types of trauma experienced that contribute to negative outcomes. For example, researchers would classify someone who was physically abused by her mother has having experienced a single trauma type. Someone who was both sexually and physically abused, and emotionally neglected would be classified as having multiple trauma types ("cumulative trauma").
High-betrayal cumulative traumas result in more trauma-related symptoms in adulthood than do low-betrayal cumulative traumas. Emotional avoidance and numbing are more likely to occur if your abuse was perpetrated by someone you trusted, than if it were perpetrated by a stranger. This is because highly traumatizing events involve intense feelings of fear and betrayal. Because you couldn't flee from a toxic parent as you would flee from an abusive stranger, dissociation allows you to detach from awareness of parental abuse.
This unawareness and forgetting are helpful at the time because they helped you to behave in ways that maintained the relationship with the only source of survival you had. If you reacted to abuse with rage, you risked threatening the relationship you are hardwired to maintain, so you coped by numbing your negative feelings.
In low-betrayal trauma situations, dissociation is not necessary for survival. In fact, when the perpetrator is a stranger, it is most effective for the victim to recognize the harm. This enables the victim to fight, or run and avoid the person in the future. There is no depended-upon relationship that the child needs to protect with this person.
Betrayal blindness
Victims, perpetrators and witnesses may all display betrayal blindness in order to preserve their relationships with each other. Betrayal blindness is the unawareness, not knowing and forgetting of betrayal. For you, ignoring the betrayal and staying connected with the parent increased the chance that your parent would provide food, shelter and love. Betrayal blindness was adaptive for your situation at the time, although it probably resulted in long term negative psychological or physical consequences.
If the other parent had betrayal blindness about your abuse by the psychopathic parent, this makes the "blind" parent's life easier, but adds another betrayal of you. Your father might be blind to your mother's abuse because his relationship with her, or harmony in the family, was more important to him than his duty to protect you. Then, as an adult, if you confront your father over his inaction, he denies there ever was any abuse because he genuinely didn't see it. He had betrayal blindness. However, his invalidation of your childhood reality is yet ANOTHER betrayal.
Avoiding betrayal trauma as an adult survivor
Researchers are finding more and more evidence that the toxic effects of betrayal intensify the trauma of abuse and neglect. Part of the healing process is to understand that you were born into an impossible situation where you could not win, no matter what you did. You did not deserve the abuse you suffered.
If you have trouble coping with overwhelming negative feelings, or have unreliable emotional boundaries where you tend to trust people who take advantage of you, you are probably suffering the effects of betrayal trauma. Once you start to recognize the effects of betrayal trauma in your life, you can learn to identify situations where you are vulnerable to further abuse, and to distance yourself from those people and situations. As an autonomous adult, you have ways to protect yourself that you didn't have as a child.
Dr. Kathy Ahern spent 30 years as a university researcher. Her clinical profession is nursing, and she worked in child and adolescent mental health.
Research references used in this paper
Delker, B. C., & Freyd, J. J. (2014). From Betrayal to the Bottle: Investigating Possible Pathways From Trauma to Problematic Substance Use. Journal of Traumatic Stress, 27(5), 576–584. https://doi.org/10.1002/jts.21959
Gamache Martin, C., Van Ryzin, M. J., & Dishion, T. J. (2016). Profiles of Childhood Trauma: Betrayal, Frequency, and Psychological Distress in Late Adolescence. Psychological Trauma: Theory, Research, Practice, and Policy, 8(2), 206–213. https://doi.org/10.1037/tra0000095
Goldsmith, R. E., Freyd, J. J., & DePrince, A. P. (2012). Betrayal Trauma: Associations With Psychological and Physical Symptoms in Young Adults. Journal of Interpersonal Violence, 27(3), 547–567. https://doi.org/10.1177/0886260511421672
Gómez, J. M., Smith, C. P., Gobin, R. L., Tang, S. S., & Freyd, J. J. (2016). Collusion, torture, and inequality: Understanding the actions of the American Psychological Association as institutional betrayal. Journal of Trauma and Dissociation, 17(5), 527–544. https://doi.org/10.1080/15299732.2016.1214436
Martin, C. G., DePrince, A. P., Cromer, L. D., & Freyd, J. J. (2013). The role of cumulative trauma, betrayal, and appraisals in understanding trauma symptomatology. Psychological Trauma: Theory, Research, Practice, and Policy, 5(2), 110–118. https://doi.org/10.1037/a0025686
Platt, M. G., & Freyd, J. J. (2015). Betray my trust, shame on me: Shame, dissociation, fear, and betrayal trauma. Psychological Trauma: Theory, Research, Practice, and Policy, 7(4), 398–404. https://doi.org/10.1037/tra0000022
Ullman, S. E. (2007). Relationship to perpetrator, disclosure, social reactions, and PTSD symptoms in child sexual abuse survivors. Journal of Child Sexual Abuse, 16(1), 19–36. https://doi.org/10.1300/J070v16n01_02