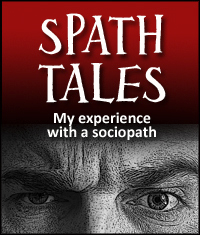 Editor's note: This story was written by a reader whom we'll call "Carlotta."
My story began rather sad. I met the P when I was almost 15.
I am 22 now and had dated this man for seven years in a secret relationship that no one knew about. At that time (seven years ago), he was married for a year and was a pastor of a church.
He began using his authority to get close to me and hang out with him more and one day approached me and told me that he is attracted to me and loves me, also mentioning that he feels so loved by me and no one else.
He said his wife had cheated on him with someone else and he receives no love from her whatever and really loves me. I was confused at the time but he charmed me away and I let all my guards down. He made me feel like I was on the top of the world.
He would constantly lie to me about himself and his wife ALL the time in regards to the fact that he was not sleeping with her and was disgusted by her every time he saw her because she had cheated on him.
He would take me out and always try to have sex with me but I somehow always held him off but one day I let loose because he kept asking me to trust him and that he really loves me, will leave his wife and marry me.
He stopped all of my communication with my extended family and friends. He went into my Facebook, gmail and all my chats and changed passwords claiming my friends not being good people and non-Christians and I should have good friends and that the people in our church were the only real people. I lost touch with ALL of them!
I know he was lying to me somewhere deep down inside but I chose to ignore that side of the truth being so overwhelmed by his charming nature and acts of love that he displayed toward me. He would tell me things I wanted to hear. At that time I was struggling with low self esteem and he always said sweet things to me that made me feel better about myself (not knowing it was all to hook me into his trap).
He would always publicly humiliate me in front of people to make himself feel superior and have rage attacks in the car whenever I would bring up any topic about his wife or something that he did not want to talk about or unable to face. He would yell, scream and call me horrible names including the C word. and there were times when he would be extremely loving and want to have sex or go to a hotel.
I always told him that he was only nice to me when he wanted to have sex! He always denied it saying that did not really matter to him.
One of the times we were driving to a restaurant when I read a text he had sent someone that he needed to speak about me (as he suspected I spoke to someone about our secret relationship which I was STRICTLY asked to keep secret by him or else everyone would find out and we cannot be together anymore), he had told me that person contacted him and wanted to meet him and speak about how weird I was acting when it was him wanting to save his ass by speaking crap about me.
When I questioned him about the text message, he yelled, screamed and said we're going home and how I always keep ruining everything and have an excessive doubting problem when he's only saying the truth.
I ended up apologizing because he put the entire blame on me and made me feel like the mad person!
A few years went by and we found out that his wife had had 3 more affairs and finally eloped with another man. She accused him of being physically, emotionally and verbally abusive. She also accused him of rape and extreme domestic violence.
He is extremely good in speaking people out of things and twisting things so good by making the other person look like the villain. He turned the whole story around at her and convinced everyone to believe it was her who had a problem, hence the affairs and hence the run-away act! Those few who believed her and saw him for who he really was became bad people and he always spoke ill of them and brought them down in ALL of his conversations.
He told me, "finally she's gone and we can be together". I was very confused in all of this but he brainwashed me SO GOOD and tricked me into believing every word of his was true!
I started to work when I was 19 and he did not like that at all as I was not always under his nose and would be going to work in the day. He would yell, scream and abuse me for it but I had no choice and had to pay my tuition. When the money started to roll in, he used me to pay his bills, his movie tickets, made me pay one installment for his luxurious car, hotel bills and completely saturated me off all the money I had.
Whenever I would get upset, he would put the entire blame on me and make me look like the bad guy and I would always end up apologizing thinking I was losing out on something great! He would also lie to me and tell me he is collecting money for an orphanage and use it for buying stuff for himself!
Suddenly ­I saw signs of him getting flirtations with one of the girls who I had brought to church, she used to work with me earlier and was someone I associated with only with work related things. She was very soft spoken, very quiet, calm and a good girl. Not a very loud, fun loving personality like me.
I suddenly felt him getting flirty with this girl and wanting her to come for all our hangouts, when I asked him he says , "Oh come on, I'm just being a father to them and taking care of them, just let me do what God wants me to do, you know I love you and that I am so attracted to you."
We went to a few hotels after and had sex.
Suddenly in one of our fights he brought up something about this girl and said that she had called him confessing she had a crush on him and wants to see if anything could work out between them. I got jealous and he says, "Oh i was just joking to see your reaction!"
After 2 months passed, he came to me and told me he needed a break and was suddenly getting very rude and mean.
I felt mistreated, used and abused.
I went crying to him asking him if he was having an affair and if he really loved me? He said oh yes, of course I do.
I wanted to tell you that what we're doing is so sinful and I should stay away from him and this relationship and leave it to God and repent. I thought he was honestly seeking repentance because we had slept together before marriage. I asked him if he was really going to marry me and he said "Well ask me if I want to, of course I want to, but we will leave the rest to God."
I took that as something true and after two weeks he tells me that he wants to break up!
I was DEVASTATED, like my whole world fell apart!
He told me that it was me and my lies and how I always treated people badly and how I pushed him away these few months and he wants to move on and find someone else who really, really loves him etc.
I did not know what was happening to me, people around me thought I was delusional, I was going through PTSD.
The next day I see him extremely flirting with the same girl he spoke about earlier, after a week and a half he got engaged to her and in the next two months is getting married to her.
All this time, our relationship was kept a secret. I would call him just after the break up and ask him why he did this, he would always say "I was always faithful, I always told you the truth, I never lied to you, It was YOU who did this, YOU who pushed me away and YOU who did not know how to stay humble and treat people right".
This was completely bullocks and at that point I felt completely guilty thinking I have let this slip out of my hands and have lost someone so precious and the love of my life.
I could'nt keep away from him – I kept calling him and he kept calling me psycho and desperate and saying "Can you stop begging and move on" he would also call and abuse me when he would feel that I was speaking to someone about our relationship/affair which was supposed to be kept completely secret. I found out later he has NOT spoken anything to his new fiancée about us, about me or the affair.
He simply labeled me as the girl who has a severe crush on him and cannot stand him being with someone else.
Not calling him was like a withdrawal symptom. I did not know what happened to me, I couldn't keep away from him. I needed a dose of the drug, whatever it was we were speaking about – did not matter.
He would keep calling me initially for useless things to keep an eye on me – things which I would completely forget about and insisted on meeting me and speaking to me and would tell me things like "why can't we just be friends? I really like you and you will always be that special person for me, but now I really love this other girl and I want to be able to speak my joys and sorrows with you etc."
He purposely initiated a forced surprise party at my house on my birthday to apparently show fake affection toward me so that I don't leave the church and people get suspicious of our hidden relationship.
I finally decided I couldn't take it anymore and flew to see my family in India.
When I was here, I contacted his ex-wife who had eloped and accused him of these things. She spoke truthfully to me saying when she would speak to someone about him, he would find out and grab her by the hair, drag her out of the car, choke her in the lift, take her into the room, belt her and rape her afterward.
He would very often have car rages when he would drive the car so fast and threaten to run into a wall or bash into another car and drive like a maniac! – He used to steal the church money to pay his bills on movies, expensive T-shirts etc.
He would be addicted to porn and have tissues scattered under the bed and in the dustbin.
I later connected everything she said and it did make sense. Even though I did not live with him, I have seen bunch of tissues several times in the dust bin and around the computer in the mornings when I would visit him.
He had also hit me many times last year and before when we would have an argument and speak about someone he very crucially defended or his friend or raise a topic about his wife and him sleeping with her. I told him I would leave him if he ever did that again and he did not after last year.
After every incident he would sleep with me or take me out on dates and be extra loving and affectionate that I would completely forget about what he had done that was completely wrong.
He severally manipulated me into thinking he loved me and that he fought for this relationship and I let it go and continued saying he wants to do it right with his new girl and our relationship was only a mistake and the one before mine and that he will not repeat the same mistakes again.
Even when I travelled, he would call me and cry on the phone to cover his tracks and not to get in touch with his ex-wife as she would ruin him and me but I did not care anymore and exposed him to a few key people in our church after which he got extremely defensive and continued bad mouthing me and telling everyone how much of a horrible person, liar, and delusional psychopath I am.
I have seen a therapist and looking into this blog has really helped me self-reflect and know what kind of a person he really is. He is the worst man I could ever possibly want to be with.
I am still healing and after he got exposed about two weeks ago – I have started NO Contact which has really, really helped me.
I will be flying back soon and still maintain NC. His thoughts keep coming up and initially it was SO hard to keep away from the phone and calling him but now, I do-not have that urge. I want to get him out of my mind and my sight. People tell me I am lucky to be free from his clutches.