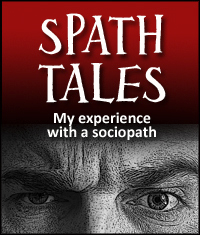 Editor's note: The following was written by "Cajungirl."
I found my "knight in shining armor" as a single mom of a six-month-old baby. My boyfriend was too good to be true to myself and my son. I fell in love quickly and soon life was easier and we settled into home life.
Three years later I am pregnant with my second child and decided to marry the man I loved.
He traveled 4-5 days a week so we decided I would be the at-home caregiver.
My relationship changed abruptly when I began to feel isolated and out of touch. I had to fight for a part time job to have a social outlet. I was a fine dining server and enjoyed the easy money that was mine. I had to work only when my husband was home to take care of the kids.
The arguing began — "worthless piece of s..t, crazy b…h, I don't give a f..k about you, you don't deserve, and so on." This began taking a subtle toll on my soul.
I became fearful.
I desired to take the boys and divorce this monster I was in love with, but my husband was a good provider and his job enabled our family to travel the world. My husband was very charismatic, super engaging and handsome.
I began to pretend we were a happy family while crumbling inside.
I was the sole disciplinarian of our two children teaching responsibility. The rewards I received as the mother of these two wonderful boys made me proud.
I had no idea how much my tolerating verbal, psychological and emotional abuse from the man I loved would influence, so greatly, our mother/son bonds today.
My sons are now 25 and 29 with professional careers and happy relationships with the women they love.
They don't respect their mother at all.
I had the courage and strength after 28 years of loving a spath to save myself.
I am free of my past, empowered by my voice, and loving myself again.
My therapy will continue as my boys and I need to heal together as we all approach a spiritual path together.
I am proud I have my sanity after surviving living with the devil for so long!