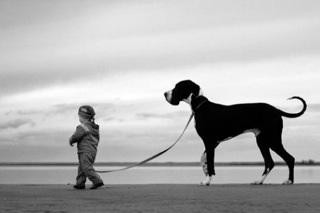 Most of us are here at Lovefraud because we've had our lives ravaged by someone who we now realize is a sociopath. The experience of overwhelming deceit and intentional abuse is difficult to comprehend, much less describe. Trying to explain what happened, even to ourselves, leaves many of us at a loss for words.
That's why it is so comforting to find the right words expressed by someone else. When another person precisely describes what we've lived through, it validates our own perceptions and lets us know that we aren't the only ones who have gone through such hell.
Quinn Pierce, a writer and educator, has the gift of choosing the right words. That's why I am so pleased to announce that she will be contributing to Lovefraud on a regular basis.
Quinn Pierce has a master's degree in education. She was married for 15 years to a sociopath and has two children with him. The man is still in their lives and she needs to avoid repercussions, so she is writing under a pseudonym.
Quinn and both of her children have all been diagnosed with PTSD. During her recovery, she has realized that her mother is a sociopath as well.
"I want to share the experiences of my marriage, a difficult divorce, and trying to raise my children to be emotionally healthy while we continue our journey of recovery together," Quinn says.
I'm sure Quinn's insights, so imaginatively expressed, will help all Lovefraud readers who are working on recovery. She's already written a few articles, and you'll see another one tomorrow. Welcome, Quinn, to this healing community.