UPDATED FOR 2020
Mary Ann Glynn, who is a Lovefraud webinar presenter, recently appeared on a panel of criminal profilers to discuss the Chris Watts murders.
Watts' wife and two young daughters disappeared on August 13, 2018. Two days later, Watts was arrested and subsequently confessed to murdering them all.
In this video, Mary Ann Glynn explains why she believes Watts is disordered, and what motivated his actions.
Here is Lovefraud's original coverage of the story: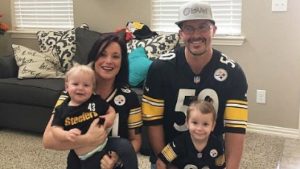 Is Chris Watts, who killed his pregnant wife and kids, a sociopath?
When his wife and daughters were missing in August, Chris Watts pleaded for their safe return. Then the girls' bodies were found in oil tanks where Chris Watts worked. and his wife, Shannan, was found buried in a shallow grave.
A day later, Chris Watts confessed to their murder.
Here's a story that reviews the entire case. It includes many details that indicate sociopathic behavior. What do you think?
The untold truth of the Chris Watts case, on NickiSwift.com.
Link supplied by a Lovefraud reader.