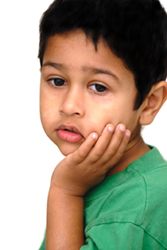 Editor's note: The following letter was received from a Lovefraud reader whom we'll call "Gianna."
When I left my ex he always promised me he would never let me have the kids. I have custody of our children, but he has not left me alone.
Contempt motions
Recently, we were back in court for a contempt motion he had filed against me. The magistrate stated I was not in contempt, but proceeded to set a date for a full day hearing anyway. My ex played the missing-the-kids-wanting-more-time-with-them card, so even though I didn't violate anything we are supposed to work out a better visitation schedule for him — one that gives him more time than Local Rules outline. Now, even though I am not in contempt, the court seems to have the impression that I am not working with him to let him see the kids as I should.
Local visitation rules
I am getting concerned about his increasingly bizarre behavior. His contempt motion was all about how I kept him from seeing the kids over Thanksgiving weekend, which he said was his regularly scheduled weekend. However, Local Rules state that the custodial parent has the children for three weekends in a row, including Thanksgiving weekend in odd numbered years. The other parent has the children for three weekends in a row including Christmas weekend.
Weekend schedule confusion
We changed the weekend schedule at the end of the summer. We had altered the schedule because he did not want to go three weekends without seeing the kids. But he got confused. So he sent me nasty emails saying he was going to file another contempt motion saying I was keeping him from his kids. I even have emails to prove the change and one where I remind him that he was to have the kids again starting on January 10th.
Kids are hurting
I ache for my kids who are hurting and confused. One Friday night they were already packed to go to his house when I got an email from him saying he wasn't coming. My son had already turned down an invitation for a sleep over with his best friend. To cover my butt I still took the kids to the police station where we do our exchanges and had it recorded that we were there.
I am angry that his actions, last minute changes and confusions affect my work schedule too.
He doesn't really want the kids
I am quite aware he really doesn't want the kids any extra time. But he also filed two court motions demanding first to have midweek visits restored, and second that the visits had to happen on Wednesday nights. (He knew I had classes on Wednesdays.) He won the rights to have midweek visitation but in 1 ½ years has never taken advantage of it. I even offered to drive almost 100 miles to the town he lives in to give him an extra visit with the kids. They wanted to watch a special tv show, that was not on my cable package but was on his, and he refused to work with me to make it happen.
Keep the proof
I share this to remind folks to document, document, document. If given the chance to defend myself in court, I have email proof that he is the one who is not cooperating, I have offered him extra time that he has refused, and that he is lying through his teeth in regards to his accusations against me.