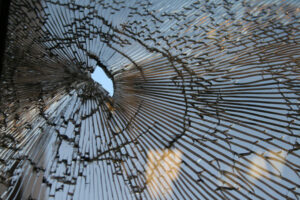 When I finally realized that the person who promised to love me forever, James Montgomery, was a lying, manipulative cheater, I was angry with him — and just as angry with myself. Why did I believe his lies and empty promises? I knew he was taking my money; why did I stay? I beat myself up. I couldn't let go of my mistake with the sociopath.
The realization that I'd made a massive error in marrying this man was, of course, just one aspect of my emotional turmoil. I was betrayed — Montgomery cheated on me with multiple women. In fact, he had a child with another woman during our marriage. He also convinced me to finance his business plans, which were really just get-rich-quick schemes, until all my money was gone. When I contacted one of the other women, and learned that he'd taken money from her too, I realized that my entire relationship was a financial scam.
Boy, had I screwed up.
We didn't know about sociopaths
No one intentionally seeks a romance with a lying, manipulative cheater. But many of us have found ourselves there — dating, or married to, someone who thoroughly betrayed us.
How did this happen? In my opinion, one of the prime reasons why we got caught in the web is that we didn't know sociopaths existed.
We didn't know that human predators live among us. We didn't know that 12% of the population has serious personality disorders — antisocial, narcissistic, borderline, histrionic or psychopathic. In fact, we believed the cultural messages that we heard all our lives — we're all created equal, everybody has good inside, we all just want to be loved.
So when the sociopath rolled into our lives, we were totally blindsided.
Getting involved with the sociopath was a mistake, and we made the mistake because we were uninformed. Still, letting go of the mistake with the sociopath is really difficult. Why? Because we still feel like we should have known better.
Energy therapy
Luckily, when my life fell apart due to the sociopath, I'd already been seeing an energy therapist for years.
Energy medicine, according to Eden Energy Medicine, focuses on the energy fields of the body that organize and control the growth and repair of cells, tissue and organs. Related is energy psychology, which uses non-invasive strategies to shift brain patterns that lead to unwanted thoughts, feelings and actions.
We are all basically energy. Albert Einstein said, "Everything is energy and that's all there is to it." All material things, including our bodies, are energy, vibrating at a rate that allows them to be solid. Perhaps you've heard of chakras and auras — these are elements of the energetic fields that permeate and surround our bodies.
Emotional wounds and traumas create disturbances in our energy fields, which makes us feel bad. Plus, when disturbances aren't addressed, they can evolve into physical ailments and disease. Experts in energy medicine, such as Donna Eden, believe that all illnesses begin as as energy disturbances, and that clearing out the energy disturbance can alleviate the illness.
My therapist started out as a typical psychologist but switched to energy therapy because it worked much more quickly. Rather than just endless talking about problems, when an energy disturbance was cleared, an issue was fixed.
As you can imagine, after my experience with James Montgomery, I was carrying a myriad of emotional wounds and disturbances. Over time, my therapist helped me release them, which was vital to my recovery. If you'd like to know more, I explain the process in detail in my first book, Love Fraud.
Ruining the glass
No one teaches us how to deal with emotional wounds, so usually, we don't deal with them at all. We stuff our feelings down and move on, which means they don't go away. We carry them around inside us — layers and layers of emotional wounds. Sometimes, when we least expect it, they pop up.
Last week I was working with a piece of equipment that I use for my Lovefraud Live! Youtube show when I saw that the glass was dirty. I sprayed it with glass cleaner and wiped it with a paper towel. I didn't know that the glass had a special coating, and wiping it with glass cleaner and a paper towel was exactly the wrong thing to do. Instead of cleaning it, I ruined it.
The next morning, I felt terrible. I should have realized that the glass was special. I should have researched the right way to clean the equipment. Now, I'd have to spend $175 to replace it.
I berated myself, when all I had done was make an error. Why was I reacting so strongly to this mistake?
Letting go of the mistake with the sociopath
Due to all my work with my energy therapist, plus other research into energy medicine, I've learned to pay attention to my feelings and identify where they're coming from. As I allowed my emotions about this mistake come to the surface, I realized they were related to the biggest mistake of my life.
I felt like I should have known better about cleaning the glass, just like I should have known better about marrying James Montgomery. But in both cases, I was beating myself up for being uninformed. I didn't know about the coating on the glass, and, before I met Montgomery, I didn't know about sociopaths.
Once I realized the connection, I was able to energetically let go of my mistake with the glass, and also let go of my mistake with the sociopath.
How did I do this? I focused the energy disturbance within me. Instead of stuffing it, I acknowledged it. After a few minutes, the negative emotions dissipated, and I felt better.
Helping you feel better
This is essentially the technique that I use in my new service, Deep Emotional Release. For years, I've been saying in my blog articles and Youtube videos that the way to recover from betrayal is to feel the emotional pain and let it go. Unfortunately, most of us don't know how to do this. We don't know how to let go of the mistake with the sociopath, or other issues that bother us. Now, I can help you.
We are all energy, and we are also all energetically connected. When I work with you, I can sense, along with you, where the disturbances are located in your body, and assist you in processing them out. The goal is to help you feel better, and amazingly, in a short amount of time, you'll feel relief.
Learn more: Deep Emotional Release with Donna Andersen