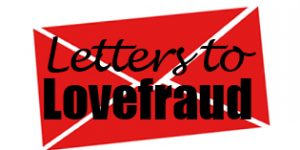 Well where do I start? I guess right from the beginning.
1999
I was 31 when I met the most handsome charming man in the world, I had travelled well, I used to be a holiday rep abroad, so I thought I was a pretty good judge of character……..
I met him on a night out with friends, on a Saturday Night, we talked all night long, I even went back to his place (no funny business) and we talked all night there too!!
We arranged out 1st date the following Mon, what a great night we had, he even told people that we were on our honeymoon, such a laugh as is was our very 1st date!!
Things progressed very very quickly we met in June, engaged by Sept and living together by October, and it was bliss, we talked about marriage babies the works!!!
2 years of bliss later we were married, and I was 3 months pregnant at the time, I couldn't wait for our very 1st baby to come along!!
2001
When our beautiful son came along it was suggested that I didn't work, as we couldn't afford childcare, so he would work on his business and I would look after the home and baby, we talked about, as he was working I would get up for the night feeds and in the morning, but at the weekend he would give me 1 lie in a week, and get up for the feeds, so I could try to catch up on sleep a little, I thought this was fair as he was working all week!! The 1st time I tried it, he wouldn't wake up, I nudged him, and he got up, shouting and swearing, really aggressively, I put it down to him being tired, but after that I couldn't trust him around my baby, and told him to go to bed and I would do it.  I NEVER GOT A LIE IN AFTER THAT!!!
Our daughter came along 3 years later and it was the same, so I never got a lie in for prob 6 years!!
2006
The house we lived in at this time was a 3 bedroom cottage, in the middle of nowhere, this is where things got really bad, for instance if I dared to go to bed before midnight, he would shout up the stairs to get me down, really loudly, and of course I had to go down as I didn't want him waking up the kids, it was so easier to go down, do whatever he wanted to do, and then wait for him to fall asleep,  I would then creep up stairs, I was constantly exhausted as I was up around 6ish in the mornings with the kids.
One day I was really short of money, I had £3 in my purse, we had food so that was ok, and I was expecting some money coming in from my child benefit in the morning, but I was concerned that a direct debit might have taken some of that money, so I said to my husband, that the £3 would get me enough petrol in the morning to get my son to school and back, and I would then check the cashpoint in the morning (this was before internet banking), he didn't agree, he took my £3 and went to the nearest garage and bought himself a 4 pack of beers, I had to go to the petrol station in the morning with a heavy heart, but thankfully my card went through
When my daughter was 18 months old, he came at me, I heard her whimpering in her cot, so I went to attend to her, as she was sitting on my knee my drunken husband came and told me that I never spend enough time with him and to go downstairs, (he wanted sex) he pulled my hair and dragged me down the stairs by my hair, with my baby in my arms, when I got to the sitting room, he kicked me in the shins a couple of times, ranting at me the whole time, the scary part for me was when he got a large knife out of the kitchen and told me he was going to kill himself, he had the knife up to his neck and he was staggering around very drunk, I was terrified that he would fall and
1. hurt the baby
2.hurt himself or
3. hurt me, so I called the police, they turned up with 3 vans, 6 male officers and 1 female officer!! they took him away for the night!!
Now your probably wondering why I didn't get him to leave for good then, right?
It wasn't that simple then, I had no information, no money, my husband was in the process of going bankrupt, I had no access to the internet, I had no friends, (he didn't like any of my friends, thought they were all slags or on the make) and I was too ashamed to tell my family.
2007
We moved house after that and moved to a village with neighbours and finally I felt safer, I made friends, I had neighbours, so he didn't rant at me there, but he was bored, and asked me if I would go swinging with him, I said no, I didnt want to do that, it might be right for some people and that's ok, but not for me, so unbeknown to me, he found a photo of me, of when I went to a fancy dress party some years ago, I was dressed like a St Trillian School girl, and he posted that onto the internet, on swinging websites and he got his kick from that, I found out many months later, as he had posted me up as an escort on an escort site with MY PHONE NUMBER which he used to keep, and was answering questions to strange men about me!!!!
My neighbours found out, and thought I was a prostitute, and they stopped speaking to me, they called the police, which they did nothing about as they thought it was a witch hunt, they called social services, who I rang when I got the letter and they didn't even come out to see me as they too thought it was a witch hunt!!
So we couldn't stay there, my reputation was ruined, and it was horrible to live there with everyone talking about you!!
2013
So he moved me around 30 miles away from my family, into a cottage again in the middle of nowhere, I didn't want to move here but with the other village being so unbearable I didn't have a choice, you see with a bad credit history (I had a superb credit history when I met him) we couldn't give references etc, so we had to move to this house, renting off the local farmer!!
It was ok for around a year, still had the pressure on to become a swinger, but I said no way, and I stuck to my guns, after a year he started again, but now that the kids were older they too were starting to see it, I think he got a kick out of having them as an audience, I used to say, please not in front of the kids, but it never mattered to him, if he wanted to call me a slag, slut, c**t he did, he also used to call me a prostitute a lot as he knows, that being called that in my village, hurt a lot, so he used that one a lot. My son used to ask me why I was still with him, and he used to stick up for me to him, I used to ask him not to, but he couldn't help himself, so then my husband started on him too, calling him an autistic twat, disabled (he is not autistic or disabled) so needless to say I used to argue back, because no one is going to hurt my kids, but then my husband used to say to me that I never ever backed him up with the kids, so I couldnt win, but how the hell can I back a man up, over my kids?  THAT WILL NEVER HAPPEN. One day after a argument between husband and son, my husband raised his fist to him, he didn't hit him, it was meant as a threat, but my son didnt know that and punched him first, to that my husband started crying, saying how could his own son do that, and why did I not punish him enough!! My son was 13
At this stage in my life, I knew that it wasnt anger issues my husband had (I used to ask him in the past to go to anger management, he wouldn't hear of it, or he used to agree sometimes just to shut me up) as he could turn off the anger at will, for example if someone knocked on the door, Mr charming husband came out, or if the phone rang, you could hear him laughing at someones joke over the phone!! It was switched on and off at will, and my eyes were opening a lot more
After this my son refused to call his dad, dad anymore and now calls him by his 1st name.
2016
We moved house again, to a new location, much better, leaving behind another trail of debts, I wanted to work, but I just kept getting grief, about it, so I have to leave it to him, he works on his own internet based company, he gets the money in and I have to do all the work, as I am better on computers than he is. he gets up about 11 am everyday, and only works for a couple of hours, if he feels like enough money has come in for this week, he stops working, I thought that business men work harder in their own business than they would in a paid job, but not him, maybe its the 2-3 bottles of wine he puts away every night, yes he has drunk wine EVERY NIGHT for 18 years now and will not stop, I don't drink at all now as I need to keep my wits about me.
2017
My lovely dad has just died, we knew he had terminal liver cancer, but he was doing ok, we thought he might have had another year or two with him, but he got sepsis, rushed into hospital and never came out, I was there with him, the day he died, alongside my family, I was so distraught, my husband didn't help or support me in any way, I was so desperate I wrote on a mumsnet forum this:
Advice needed, so trapped