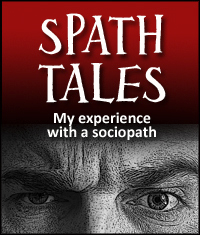 Editor's note: Lovefraud received the following email from a reader whom we'll call "Caroltta."
I am 72 "¦ was married 12/60 "¦ found out in 1/14 my husband, a pastor for 45 yrs., committed adultery @ every pastorate. In fact, he says he has no idea how many x's & does not remember all the women.
There was incest involved in his promiscuous life. He considered divorce for many of his women, but knew he could not preach after that, so his last girlfriend convinced him to murder me & they had a plan which did not work out because I told him I was retiring & he could come with me or not.
He has been afraid to do anything, because it would mean no further contact with his children & grandchildren.
I have good reason to believe he committed adultery the day after we married.
He attended sex parties with other girls in high school including his sister. He joined a swinger's club @ one point.
My children told me he would tell them I was crazy. My three children had suspicions for a long time, but he preached against sexual infidelities & criticized other men to the point that I could not think evil of him.
I have warned him about some of the women he had affairs with & he told me they laughed about it.
I had breast cancer & his girlfriend ordered him not to touch me because she did not want a staph infection. He did not.
Looking back I have put 2 & 2 together & realize his evilness.
I am under the care of a psychiatrist, in therapy, spent 3 weeks in-hospital [a week on the psych floor under suicide watch] & have a dozen or more electro-convulsive treatments.
I miss terribly what I thought we had.
Oh, we can't afford two places to live, so I have to live in the same house with him & take care of him. He is very sick & feeble.
He is very much a coward or he would have left me a long time ago or at least never married me. He needed someone he could con, lie to, control & manipulate.
My therapist says he is a typical sociopath & con man.