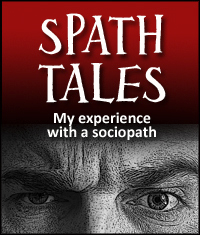 Editor's note: Lovefraud received the following story from a reader whom we'll call, "Brenda." All names have been changed.
My story is very, very long and sickening. I have not quite been able to write my timeline of events of abuse yet, until right at this moment. The pain of reminiscing to tell my story has been far too great to bear.
I went from an independent strong young and beautiful young woman of 23, business owner since 18 years old, renting my own apartment, full time student, etc., to now owning NOTHING but clothes on my back. Living literally on the streets of California, 32 years old now.
August 2018 I had an Antique 1910 Baby grand piano, a sewing career that I just won 1st place at Costume Convention International. I had my music business going. Just moved into a 2 bedroom apartment, I had been waiting for for years with a view of the Pacific.
I just found the guts to leave Jehovahs Witnesses, after faithfully practicing it for 30 years. Seeing a thereapist at Kaiser for help with my PTSD from Julian, the Psychopath/sociopath and Covert Narcissist.
I also had full custody legal and physical of our son Trevor. The most important person and love I have ever cared.
How was Trevor brought into existence in this story? From Julian Sanchez (Married man by the way) Raping Brenda, ME. I chose to not get an abortion for noble reasons. We can go into that later.
So the present of this story is this:
Julian Sanchez Rapes Brenda
Brenda births Trevor
Julian Sanchez denies Trevor is his son.
Brenda gets a Paternity test
Results: Julian is the Father of Trevor
Being A Jehovahs Witness means you dont SUE "Brothers"
Yes, Julian is a Jehovahs witness male.
Julian uses and abuses every rule and Elder in the Jehovahs Witness community. Everyone fears him.
His parents fear him and so does his wife. Although they will never admit it. everyone looks the other way. I was the one who said, "The emperor is NAKED!"
So here I am shunned. He even got my own MOTHER to kidnap Trevor from me and now Julian has temporary physical custody of our son. and is raising him since March with his wife Lisa Sanchez inside the same house as Tammy Sanchez and Roberto Sanchez and Monica Sanchez. Extremely sick.
You may not understand why it is so sickening yet. But when I relate the gory disgusting details of this family and the life I had been forced into for 8 years… then you will understand but a human being will never UNDERSTAND because that's like understanding the mind of Hitler and genocide. You will just puke.
I hope that this real account (not a "story") gets someone's attention. Because there will never be justice without the media for me or my son. The courthouse and laws don't account for sociopaths that are part of a cult. Trevor is being trained by Julian to do the same sick things to women in the future.
This has been a struggle from the day I was raped. I decided to keep my son (Trevor), even under the pressure to have him aborted.
I have been tortured as A Jehovahs Witness (JW) my whole life. I recently jumped-out and my life has been hell, as I have been shunned by my family and Julian (my rapist) and his family. I thought the JW infrastructure was going to be my support system. Ha! Rude awakening.
I had an agreement with Julian that he would pay for rent as child support, as I took care of Trevor, even though Julian was (and is still married to another woman).
I am ashamed that Julian now has custody of my son (Trevor), as I have been essentially homeless (home-free, as we say in this arena) since February, 2019.
Mike (my now fiancee) helped pay my and Trevor's rent for 3 months. As a result of Julian's deception to the court and not caring about me and my boy (not paying that rent), both Mike and I lost both of our condos.
Mike and I both moved to Colorado to start a new frontier. We are extremely happy here (with the exception of not having our sons; yes, Mike is going through a very similar situation).
We are not lying down!! We know our value on this earth. We have both had success. Not sure if we want that "American Dream" again. Perhaps a tiny home somewhere with a dog and our boys in the same place. It's that simple.
I feel that both Mike and I have been wronged (not poor me, but simply telling it like it is), as we would be in a fine place, if it were not for Julian's sucking up of all my resources.
I hope this helps you understand just a tip of our iceberg/mountain/hill to climb situation. It is not going to be easy.
However, we are determined to get our sons back into a safe environment and reunite them with their other loving parents.