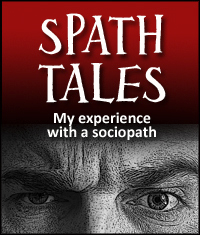 Editor's note: Lovefraud received the following story from a reader whom we'll call "Miriam."
I met a con man in 2002 on Match.com while I was living and teaching school in Germany. We were married one year later in Germany and moved three times during the marriage.
He lied to me every day for seven years.
Because of the fraud, I lost my retirement house, much of the furniture and furnishings I had collected over 20 years, my car, my life savings, and seven years of my teaching salary.
My husband only worked part time for nine months, but was managing all of our money. He made promises to me that were all broken. He had opportunities to work but always told employers "we don't need the money".
Our combined income every year was over $150,000. Yet, after seven years, he filed for divorce and left me with $900 in my checking account.
I had trusted him to manage our finances because I believed he was an honest trustworthy man. When I finally had a chance to go through the bank statements, four months after he left me, I spent weeks going through all the accounts to find out what happened to all of the money!
I had been paying 100% of our living expenses, but I knew there was about$3500 of my salary leftover each month. which I believed was going into my savings accounts and our joint savings.
What I discovered in Sept. of 2010 was that my ex husband had spent or removed a total of over one million dollars from all of our accounts over a seven year period.
The day I added it all up and saw the total, I literally went into the bathroom and threw up. I was physically sick to see how someone I loved had lied to me and stolen from me everything I worked so hard for over fifty years. I have spent over $80,000 during the past five+ years trying to recover some of my money, but I have finally been forced to give up.
This con man is a retired pilot. He has no remorse about destroying my life and embezzling over $400,000 of my salary and savings, or conning me into selling my retirement house, or stealing from me, or leeching off of me for seven years.
The lawyers told me it was my fault that I lost every thing because I put my money in a joint account with my husband! They said he legally had every right to steal all of my salary because it was in a joint account.
This man went to church every Sunday, had gone to a Christian college, studied to be a minister, and called me his soul mate.
I cooked his dinner every night, did the laundry, and treated him like a king because I thought he was the honest, trustworthy man he represented himself to be.
YES, there were signs that he was a sociopath, but like you, I didn't know what they meant! I want to warn others!
I have cried every day for over 5 years. I am now 66 and cannot retire because of all of these losses.
The Supreme Court, as well as the Superior Court, ruled that it was extreme cruelty, and that I had PROVEN that he had made my life unendurable. But I will receive NOTHING because what he did was LEGAL. I cannot even recover my attorney fees.
My objective in writing to you is to help other people avoid sociopaths and be able to protect themselves in a love fraud marriage. It is too late for me, but I wish I had known twelve years ago what I know now. Help me warn others.