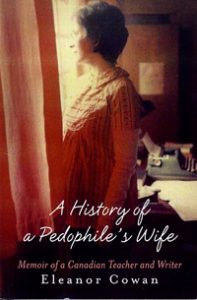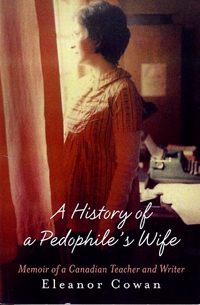 A fresh pail of red barbecue sauce sat on the chef's counter, ready to marinate overnight. The gluey liquid was lathered on dozens of orders of baby back ribs before they were grilled over flaming logs. I recall thinking, as I brushed on my rouge and applied creamy lipstick for the night shift, that the difference between the calves and myself was measurable. The instant the thought occurred, though, I dismissed it. I wondered at myself. Where did these bizarre thoughts come from?
It was the day Stan told me he wanted to take a psychology course at the university. Here I was waitressing nights to keep us afloat and my husband wanted to take a pricey university psychology course about 'suggestibility' – about the ways people's minds can be manipulated.
"Why do you want to know about that stuff, Stan?" I asked, and was told that he needed the credits to complete a university quota. He said that since he'd applied to teach in a university, such a course would be helpful to him as a future professor. I only realized, much later, that his course load had long been completed. Stan's reasons for learning about mind control were kept secret.
At that time, I waitressed while my two children slept, unaware that I was away. I earned the money we needed at night and then, was free to care for Teddy and Nell during the day. It was my way of being a stay-at-home mom, my dreamed-of goal. I forgot about the sleep part. I hadn't calculated I'd need a good two hours to de-buzz and calm down after a busy night serving steak at the Beefeater's. I didn't know I was suffering the effects of sleep deprivation. Nor did I have any idea that the chronically unemployed exploiter I'd married smoothed his hands over our babies' bodies, night after night. After all, as he screamed at a therapist shortly before I left him, they were his children and I was his wife. Details of ownership. We belonged to him. My full days and my busy night shifts as a waitress, left me exhausted for ten years.
Increasingly, Stan began to remind me of the alcoholism and suicide death of my harsh and abusive mother – and how, he'd researched, that daughters of women who take their own lives are five times more likely to kill themselves too. Without a stable routine, we daughters were slated to die earlier than most. Stan said he was honored to provide strong security for me, as my husband.
He also reminded me, that without the support our marriage provided, I might possibly return to my binge-drinking pattern of the past. "It doesn't take much to turn the tide," he said.
"No, Stan!" I said. "I'm a mother now. I have two children I love! I've matured over the years. I can handle life problems today!"
"Your mother had children she claimed to love too," Stan would remind me. "And she died at 52."
One midnight when I arrived home from my night shift, Stan was watching a news report about soldiers returning from war. "Over time, sleep deprivation makes these guys more susceptible to command," he said. "They don't know what time it is. They don't know where they are or which way is up. Their obedience to orders is guaranteed."
At about 2 a.m., just as I was slipping into sleep, my daughter awakened me. She wept that a real spider was crawling up her legs and now it was inside her body. Then it was creeping up the wall. It bit her and it hurt. What a nightmare! Stan quickly offered to sleep in our daughter's bed so that she could stay cuddled close to me as she wanted.
"Thank you, Stan." I said, grateful for his thoughtfulness.
For some odd reason, I fell ill the next day. I called in sick and to show their concern, Beefeaters sent over three racks of barbecued baby ribs and fries so that I wouldn't have to cook till I felt better.
Stan talked about monthly bills. He said that he hated to hurry me back to work, and that he felt both humble and ashamed, but the larder was empty. He said that sadly, he'd had no positive responses from the universities to which he'd applied. On the fourth day, still fragile, I returned to work.
It would still be awhile before I returned to sanity.
Eleanor Cowan is author of "A History of a Pedophile's Wife," which is available on Amazon.com. Visit her at eleanorcowan.ca