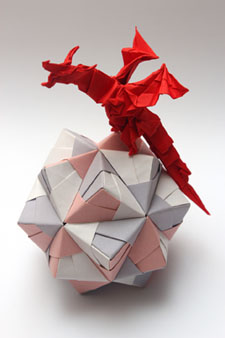 Editor's note: Lovefraud received the following poem from a reader whom we'll call "Chandra." She says, "My poem is an expression of how it feels to discover all the lies, remembering the well-applied pressure, and sometimes the fear of of living with a sociopath."
Origami
They start with the basic material. Find the right size and shape.
With the right texture and resistance.
Then, the adjustments start.
The first folds, as important as any others to follow,
carefully considered and made.
A few more folds.
Both large and small,
then turn it around.
Pressing those folds in firmly, so they take.
Adjustments made, worked into the piece,
rather than wrong folds taken back.
Turn it around.
Fold by fold, manipulated and pressed into what they want.
And you don't know what it is.
Until they are done.
That's when you see the many folds, clearly, in the end result.
And you are their finest piece of work.
The methods of a sociopath.