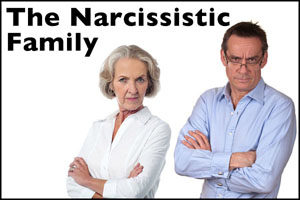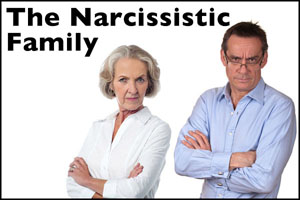 By Joanie Bentz, B.S., M.Ed., CCBP, BC
Pseudomutuality describes a relationship between two people in which conflicts are solved by ignoring them. Following is a case study of how pseudomutuality in the narcissistic family plays out. Names are changed.
Heather's memory of her mother
Ever since Heather can remember, her family was the center of her world. Every special event was spent with immediate and extended family members.  Heather can remember as a child that there would be a lot of conversation and laughing, but , she was sensitive to an underlying and unidentified sense of uneasiness and dread at these gatherings.
Heather never entertained the idea of having something else to do, like going on a trip or exploring alternate plans. Her mother established a "tradition" of having everyone together. Her mother would announce the day and time.
The father covertly runs the show
To outsiders, Heather's father was giving and kind. A man of few words, he was quiet about his feelings but put on a great party for friends during celebrations. He appeared to really enjoy having his children gathered around him at these times. The atmosphere when their family was together was jovial, with lots of laughing and joking around. Sometimes, the jokes were a bit cruel, which would result in underhanded comments about her weaknesses shrouded in humor, but all in all, it was good fun. Heather could overlook this kind of treatment, because, in her mind, she thought she really deserved it. After all, being scolded in front of others was normalized in her daily life.
Heather's mother would assume the typical nurturing role, cooking for everyone, showing concern about the little ones, and buying all kinds of gifts for her own children. "What a wonderful family!" friends and neighbors thought. In reality, Heather's mother was a narcissist.
Triangulation is a means to control
Heather's siblings were extremely competitive, or at least, that is what she thought before understanding the truth behind their combative behaviors. Gossiping was frequent. Her mother neglected to nip it in the bud, as most mothers would. She enjoyed the manufactured chaos, and the attention she received when a sibling would confide in her about the gossip. Her narcissistic mother carefully conditioned her children to be dependent on her approval, which was her main source of supply. Heather's father stood on the sidelines quietly. The father's solitude and secrets were his prime possessions; therefore, he could certainly ride the waves if he continued to control how the family functioned.
Does this family sound familiar to you personally? If it does, your family's relationship may be one of pseudomutuality.
More on pseudomutality in the narcissistic family
In the APA Dictionary of Psychology, pseudomutuality is:
a family relationship that has a superficial appearance of mutual openness and understanding although in fact the relationship is rigid and depersonalizing. 
Pseudomutuality is a clinical term that describes the appearance of a cohesive family, but parents and their children are chaotically disengaged. Instead of addressing and resolving conflicts in a mutually flourishing dynamic, the family members instead respond with harmful behavioral patterns. The children are rigidly "enmeshed" (please see my previous blog article about Emotional incest and enmeshment in narcissistic families), and personal autonomy is seen as a threat to the family "cult." Extreme measures may be used to prevent anyone from individuating—becoming their own person.
Protecting the façade
Heather often asked herself why her family never implemented any kind of respectful communication and conflict resolution. Many times, narcissistic family members will protect the façade of normalcy at all costs. Often communication lacks any emotional connection, and resolutions relating to genuine concerns are never realized.
If narcissistic family members were to to take ownership of their behaviors and carefully examine the reasons for treating others so poorly, they would find only a shattered core self driving their need for supply, in hopes of filling up the emptiness they feel every day. It is certainly more comfortable to pretend to be something they are not, than to face the truth.
The hierarchy of pseudomutuality
The pseudomutuality in narcissistic families thrives off of relationship imbalances. It seems that the head narcissist holds the power and control, and the enabler is happy to stay on the fence to keep the narcissist happy. Heather found that her mother and father frequently interchanged these roles, depending on the situation.
She also realized that her oldest sibling was the appointed golden child, however, when Heather was born and revealed traits that her parents wanted to exploit, she was projected to be golden child #2.  As a result, Heather  gradually disengaged herself as she became an adult. Her new role was then the scapegoat.  Heather's other siblings were classic narcissists and she always had a nagging feeling they were not to be trusted, although she was carefully trained to feel guilty if she did not inform them of her plans and what she was thinking –something I have penned "conditioned enmeshment"–when the scapegoat cannot fathom his or her own uniqueness and function autonomously without chronic direction from the narcissistic dynamic.
Narcissistic roles appointed by the parents
In Heather's family, the children's roles at times would interchange as well with the parent's preferences. The siblings operated on a passive-aggressive scale. Heather could never figure out why she was getting the cold shoulder and often times excluded from inside information about family members.  She was faced with silent treatments often and snarky comments about not cleaning something properly and how her memory was terrible. Gaslighting was a prominent tactic used by the siblings. Instead of discussing problems, they would pretend Heather's perception was wrong and totally off base. Heather began to doubt her reality and over time, her own gut instincts.
The survivor metamorphoses
Growing up in a narcissistic family where pseudomutuality is prominent, for Heather, meant a fight for her survival. Heather wanted to be herself and felt she could never manage doing that in this kind of environment, where she was assigned a role to perform and required to fit into a designated pattern to please her parents and siblings.
When Heather gradually went no contact, she witnessed the dreaded narcissistic rage of her family. They began a wicked smear campaign about her questionable mental health and insecurities. It was frightening to possess this awareness, but she knew as soon as she removed herself from their midst, she would finally be able to heal from the pseudomutuality in the narcissistic family and be on her way to self-acceptance and peace.
"Don't set yourself on fire to keep someone else warm"-Anonymous