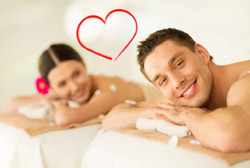 It's Valentine's Day, the day when many people celebrate love, including sociopaths (which, here on Lovefraud, include antisocials, narcissists. and borderlines).
These exploiters do not experience love as we do. But they are often very good at faking it. They profess their love, make promises of future happiness and create grand gestures to demonstrate their love which we may later realize was a demonstration for an audience, not for us.
So when they say, "I love you," what do they mean? This post on ThoughtCatalog.com, by John Howell, answers the question.
Thank you to Sarah Strudwick for sharing this link.