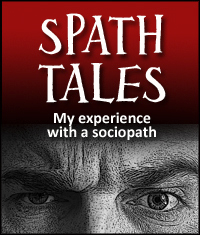 Editor's note: Lovefraud received the following story from a reader whom we'll call, Christie20.
After dating a narcissist for 7 years, I remained single after we broke up for three years. I decided it was time for me to date again.
A doctor in northern California found me on my Instagram account. I am the type of person that gets a generous amount of messages from men, however I usually won't respond. For some reason, I read and responded to this man. Something about him had me intrigued.
We decided to meet when he came to Orange County for a medical conference. He immediately started love bombing me. He spoke about how he was the greatest, smartest doctor in the E.R. He would forward me work emails that complimented him as a doctor. He would talk about how the nurses all wanted to date him, but he was not interested.
The oddest thing is that he had a way of never paying for anything.
We met again in Las Vegas a month later. He pretended to propose to me in public using a ring I already had on my finger for attention. He then had me pay for the bill for dinner and left me to get his own cab. He told me that I was the one for him and he told all of his friends.
He often spoke about how he was the sole reason his mother became a nurse. Due to his intelligence, he tutored her at age 10 to become a nurse, he claimed.
He made plans to visit me in southern California after. He slowly started making me feel bad for not visiting him first. He was a very busy doctor who was about to move apartments. I was in grad school at the time working with Autistic children (equally busy). However, I fell for his manipulation and spent the little money I had to visit him. He introduced me to his family and ignored me the entire time. I was only for show. At the end of our visit he started acting distant.
I later realized I had made a statement that angered him TERRIBLY. He was disgusted that I was on my period during my visit. He said, "Thank goodness you don't have hepatitis C or something." I told him, "You're a doctor, it's just blood, get over it."
After I left him at the airport I never heard from him again. I confronted him through the phone and he said I should have known he was busy moving and that I was being selfish.
I did not get out of bed for months following this. He was toxic.